Double the dick, double the trouble? Or is more like double the fun? If you're dripping at the thought of taking two cocks at once, discover our guide on how to do double penetration. Read on to find out all you need to know about the anal acrobatics that is double anal...
The idea of having two guys inside you at once during a hot gay threesome is eye-wateringly horny. But is it really twice as nice? You'll need skill, patience and, above all, loads of lube if you want to become a pro at getting double-fucked.

So, before you decide to dive on those dicks, read our eight double penetration tips and discover three DP positions that will pleasure tops and sort out a bottom nicely. So, follow our ideas to try gay double penetration safely and get your ass destroyed – in a good way.
 
1. Prepare for the double penetration plunge
Preparation in anal sex is everything. And that means preparation on your own before picking those prize pricks to take your D.P. cherry. After all, double penetration is all about taking girth. So, sex toys like butt plugs and dildos are you dearest, most trusted friends, to work that hole in advance and get it prepared.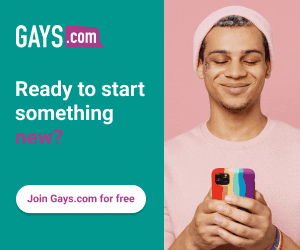 Our first double penetration tip is to commence operations with a large/thick butt plug, then move on to dildos. Work your way up from average to thicker devices. Start gently. Relish the challenge. But pace yourself. We all know what happens when your eyes are bigger than your tummy. Your silk bed sheets and shag pile carpet won't thank you. 
 
2. Hand pick those pricks for D.P.
A word or two here about selecting those sumptuous schlongs: double penetration presents significant logistical challenges and the potential for some awkward sex moments. Think of it as not dissimilar to searching for water in the Sahara. At dusk. At least when it all goes awry.

The more rigid the cock, the better. The alternative is unthinkable. Two limp lances lumbering about your nether regions like they're tapping jelly left out in the fierce sun at a particularly chaotic kids' birthday party. Messy – and in a bad way. One of the hidden joys about double penetration? You can justifiably become a Size Queen! The longer the dick, the easier it is. Just think of the months of open castings you can hold in the quest for those winning wangers!

Get that lubed up before you even think about double penetration!
3. Lather on the lube 
OK, so now that you have your prize specimens pulsating, here comes the main event. There are no two ways about it: you're going to need lube. And lashings of it. You may well boast about being the city's foremost self-lubricating queen, but when it comes to double penetration, forget it. This is anal sex in extremis.
 
"Gay double penetration is all about taking girth. So, sex toys like butt plugs and dildos are you dearest, most trusted friends."

No matter the dimensions of your hole, it'll need to be super sticky and wet. With two pistons slamming that shaft, anything else is simply foolhardy. So, soak that sphincter and drench those dicks in lube before they come anywhere near your ass. 
 
4. Relax your ring
Relaxing your ring is important in all types of anal sex. Again, we come back to practice. But what fun one can have with that. Patience is paramount. Patience from you – and also from your tops. You need to be primed for pleasure! 
 
This gay double penetration tip is  all about taking time to set the scene. Make sure you're comfortable psychologically. And what better way to prep that puckered starfish than with an almighty lick out? Now, be absolutely clear with your tops: no half measures. Nothing less than a total rimming will do. And given the banquet you're about to offer up, it's precious little to demand really. Suitably moist and quivering? Absolutely. Long wait over. Lunge at that plunge time.
5. Ride 'em, cowboy!
As with all anal sex, you'll need to find which positions work best for you and your partners. This should never be a case of 'slam in the lamb' – well, not until you're an anal aficionado.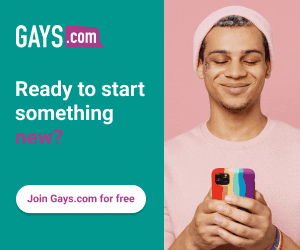 So, our next gay double penetration tip if you're the bottom is to start with the famed 'cowboy' position. Do it on the edge of the bed – or kitchen table if you're feeling adventurous. Here's how:
Get Top One to lie down on his back.
You then slide down on his cock, facing him – bend into Top One, to make out with him.
Top Two stands between Top One's legs while you're sinking down onto Top One. If you're still feeling tight, Top Two can loosen you up further by adding in one or two fingers before trying to slide his cock inside you.
Grab the head of his cock from behind and angle it in. Rest on Top One's cock while Top Two rides you from behind like you're at the rodeo.
Giddy up, cowboy! Top 2 largely controls the action in this double anal move. Extra tip: whichever top has the biggest cock should be the one you're sitting on first – it's easier for Top Two to squeeze in something less meaty. 
6. Try the chilled cowboy
This double anal position, the 'chilled cowboy', is slightly more tricky but well worth the effort:
This time Top One lies down on the bed but the bottom faces up and lies – or is held – on the stomach of Top One, who again, enters first. It's easier to do if the bottom has something to hold onto with his other hand – the top of the sofa or head of a bed, for example.
Top Two then kneels his legs either side of Top One and enters the bottom in this position. Unlike Top One, again they are more in charge when it comes to thrusting and have the added visual pleasure of being able to see the bottom get double pummeled by two fat cocks. Bonus.

Enjoy double anal in a flirty threeway
7. Play the Kings of Clubs
Are you a bottom that wants to be more in control of your double penetration experience? Then the King of Clubs is the double anal position for you:
The two tops lie on their backs facing each other, bringing their butts right together and touching, so their two cocks meet together when erect, creating one fat pole for you to sit on!
You'll need a good amount of upper body strength as you straddle that double-dong.
If you can't take both dicks at once, sit on one first and then slide the other one in, bit by bit.
 
8: Double penetration pleasure, not pain!
A word to the wise: the prostate is a beautiful thing and, as such, demands to be treated with respect. Get the pressure right, and you've got fireworks. But try and remember when you first indulged in ordinary, common-or-garden anal sex. Yes, we know it's hard, but do try and cast your mind back. Slowly and carefully were your watch-words back then. 
"What better way to prep that puckered starfish than with an almighty lick out? Be absolutely clear with your tops: no half measures. Nothing less than a total tongue thrashing will do."
Remember: pleasure should be a marathon, not a sprint. So galvanize that greedy growler. Brace yourself: the brave new world that is Butt Stretcher Junction beckons…
 
The bottom line: double anal
All bottoms have fantasized about having two cocks inside them at once. However, as gay guys have no natural lubricating agents, it takes time and practise to get double penetration right. If after following these double anal tips you're still finding the act too painful, then back out for a bit (or ask him too!). If taking two cocks at once is just too painful, then continue to build up to the act by working your hole regularly with dildos and butt plugs. Never try to plough your way through pain. Enjoy! •
Main image: shutterstock/ShotPrime Studio
 
What are your experiences of double penetration? Have a double penetration tip to share? Comment in the forum!  



Images: model released from Shutterstock
1