Nowadays, most of us find sex and dates via apps, but for others, cruising for sex outdoors hits the spot. Parks, forests, cemeteries, car parks – you name it, it's going on – everywhere. However, cruising can be risky. So, if you're heading out to hook-up, check out these stay-safe gay cruising tips from

HairyHiker

.

The thrill of the chase. The rush of adrenalin as you follow a guy behind the trees into a secluded area. The excitement and danger of getting caught or being seen. The never knowing who is coming (literally) next. There are a whole load of reasons why I enjoy cruising for gay sex outdoors and I know plenty of guys who the feel the same. In fact, I've loved a rummage in the shrubbage for as long as I can remember.

Cruising for gay sex outdoors is having a bit of a renaissance at the moment. Tired of endless chat on certain dating apps and dealing with fake profiles, some sections of our queer community are channeling the late, great George Michael and saying 'let's go outside'.

In contrast to online dating, cruising for sex outdoors means seeing the goods upfront (no fake pics) and minimal conversation, none of those dull 'hey, how are you?' messages. Plus, it's pretty instant – you can be kissing and rimming a guy (or vice versa) within minutes of laying eyes on each other. Yep, outdoor action means no beating about the bush (but hopefully some beating off behind the bush). And if it's all harmless fun, what's the problem? 
Outdoor sex and gay cruising: 10 tips
Well, that's the thing, sometimes gay cruising isn't only harmless fun – it does come with risks. However minimal they are, it's essential to bear these in mind if you're planning to get your rocks off outdoors.

So, with that in mind, I've come up with ten gay cruising tips to make the most of any outside fun you might have – they're useful whether you're thinking about going to a gay cruising ground for the first time or if you're a pro (in all senses of the word). Stay safe, stay sexy and make sure you know your limits and rights when it comes to outdoor sex. 
 
1. Be prepared
If you're planning a trip to a gay cruising ground rather than just 'stumbling across it by accident' (yeah, yeah, we've all heard that excuse before), then be a good cub scout! If you're expecting to engage in a bit of outdoor anal action, make sure to bring condoms and lube. Safer sex and bareback is always negotiable of course, but don't rely on other guys to carry condoms.

But my number one 'be prepared' tip for outdoor sex is... carry tissues! I never leave the house without a handy pack of pocket tissues or moist wipes in my bag (well, you never know where you may end up if you're lucky). Essential for a post-coital clean-up. Oh, and bring a bottle of water too. If you're off hiking for some outdoor sex in a park or forest you're bound to get thirsty, plus some of the old H2O comes in handy for wiping up any, er, spillages or stains. 
 
2. Clean up!
Yep, we don't mean cleaning up your bodily fluids, we mean cleaning up the area. This suggestion naturally follows after our first gay cruising tip – don't litter the place! Clean up after you've had your fun. It's tempting to just zip-up and go (especially if you've been hanging around cruising for ages) but don't throw your used tissues and condoms on the floor. Either take your own plastic bag to dispose of them or throw them in the trash – many well-known cruising zones have their own trash bags already set up.

RELATED: The Best Gay Cruising Areas in London

Remember, outdoor areas such as parks and forests are there to be enjoyed by everyone, so be responsible and respectful of others – no parent wants their small child to be picking up your jizz-filled used latex. Most of the complaints about gay cruising grounds refer to the rubbish left behind and not the actual sex itself, so take care of the environment and bring less public attention to the area.
 
3. Listen to your instincts
It can feel super horny hooking-up for sex with total strangers; the anonymity, mystery and risk is part of what attracts us to cottaging and outdoor sex in the first place. However, it's essential to keep your wits about you and stay safe in the midst of all that excitement. Gay cruising areas attract a lot of different types of men – some may be curious, or identify as straight, bisexual, MSM, etc. Some may be closeted and outdoor sex may be the only way of expressing their sexuality. They may struggle with their feelings and emotions.

What's more, some homophobes and criminals specifically target and attack gay men meeting up in outdoor sex spots. And if you add in darkness and discrete locations into the mix, you can see why you need to take your safety seriously. So, if your gut instinct is warning you off someone, then don't get involved with them – move on and get to a safe, well-lit place. Trust yourself: safety is key, especially when cruising for outdoor sex.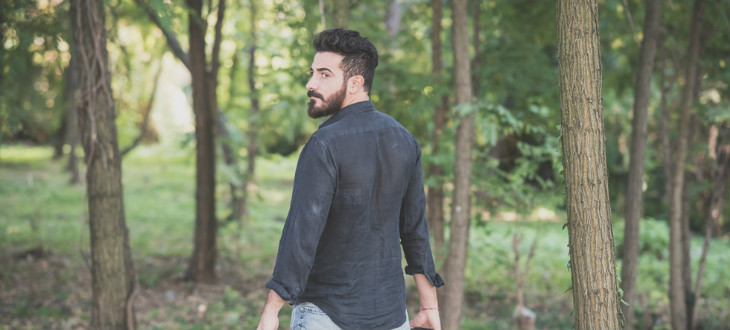 Outdoor sex is fun, but your safety is essential
 
4. Know your sexual limits
My next gay cruising tip is: know what you want to do and know your limits. Sometimes if you're really horny and getting carried away in the moment it can be harder to say 'no' to something you wouldn't normally do, or even to stop and think about safer sex. This may be intensified if you're outside of a space where you naturally feel comfortable. Likewise, maybe you'll be pressured by another guy or group of guys in a cruising area. Be clear in your mind of what you do and don't want when you're having sex outdoors in a gay cruising area. You're in control: you can stop sex at any time if you're not happy. Consent is key.
 
5. Make subtlety your friend
Don't assume that every man that walks past you in a gay cruising area is there because they want a bunk-up behind the bushes. It can be tempting to launch your head between the legs of any passing hunk or daddy while on the hunt for outdoor sex, but you run the risk of trying to cop off with someone who is just out having a walk about to get some fresh air. So, unless it's obvious – and by obvious I mean he's wangling his raging hard cock in your direction – hold fire.
 
"Be clear in your mind of what you do and don't want when you're having sex outdoors in a gay cruising area. You're in control."

Wait for clear signals and use them yourself. Show lots of eye contact, smile, place your hands on your nipples or crotch area. It's the easiest and quickest way to send a message to someone that you're interested in them. Gesture using your head or hands to communicate. 
 
6. Don't get annoyed if someone turns you down
If you said 'no' to someone, you'd expect them to respect your decision, so do the same if the boot is on the other foot. We all like and want different things and are attracted to different gay tribes or styles of men, so if someone is not as into you as you are into them, just smile, say 'no worries' and move on. No one wants to feel rejected or unwanted, but there'll always be someone else coming along next!
 
7. Be kind
Following on from my last tip on gay cruising, if you want to turn someone down, be sure to do it with kindness. A firm but pleasant 'sorry, I'm not interested' or 'I'm into a different type' along with a smile should be enough. But if a guy persists and tries to touch you and you don't want it, then step back, shake your head and make it clear that you're definitely not up for it. If they don't get the message (and it happens) then it may be time to get more assertive or simply walk away to a safe place. 

RELATED: How to Suck Dick – 11 Tips For Giving Good Head

Of course, you may also get unwanted attention coming from voyeurs or those guys – you know the ones – that spot you in the middle of some action with someone and just get a bit too close. You might be into exhibitionism and get off on being watched having outdoor sex or be happy to let someone watch but not touch – however, you need to communicate your feelings (that's not always easy with a cock in your mouth). Again, a 'sorry, not interested' or 'adios dude' hand gesture should be suffice in moving unwanted advances. 

Gay cruising tip: use body language to express what you want
8. Don't take valuables with you
Sadly, as mentioned earlier, some criminals do target gay men at cruising grounds. Think about it. You're probably in the middle of a bush, hard to reach, and you're hardly going to run to the police with your pants wrapped around your ankles. In fact, many guys are too embarrassed to admit to the authorities if they get robbed while cruising. For that reason, if it's a planned visit, never take your wallet, credit cards, large amounts of money, fancy watches, etc.
 
"My next gay cruising tip is: know what you want to do and know your limits. Sometimes if you're really horny and get carried away in the moment it can be harder to say 'no'."

Also, on another safety note, think twice before inviting anyone you meet for outdoor sex back to your home: one of my exes did just that and woke up hours later to find his laptop and other valuables stolen – the perpetrator had used knock-out drugs to leave him unconscious. Another gay cruising tip is that you should probably avoid hanging around for sex if you've been drinking or are high, as you may be less likely to spot signs of danger and easier to be taken advantage of (in every sense).
 
9. Know the law
As well as protecting your valuables and physical health, another gay cruising tip is to consider your mental health, especially regards the potential consequences of being caught having outdoor sex. Obviously this depends in which country you're in as the legal ramifications regarding gay cruising and public sex acts are different everywhere. Make sure you understand your rights when it comes to outdoor sex where you live and also if you're traveling, in case you are stopped or questioned by authorities in a different country. 

For example, in the UK there is no law specifically against having outdoor sex, as long as you make sure you're not causing a nuisance or visible to other the public. Cottaging, on the other hand, is a criminal offence in the UK. Engaging in sexual activity in any public facility or toilet is against the law, even if behind a closed cubicle. If caught you could be charged, arrested, face an embarrassing day in court and left with a criminal record.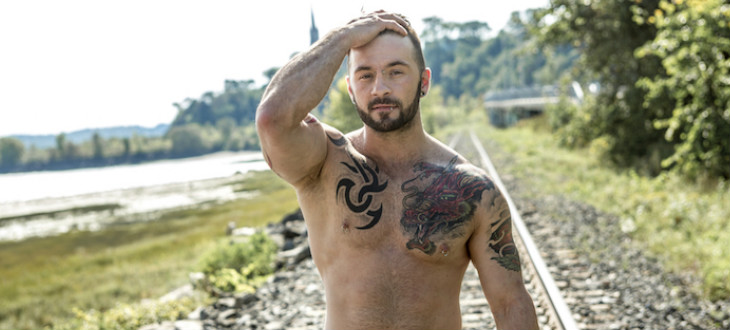 Where's your head at? Consider mental health when cruising
 
10. Enjoy it!
Don't feel guilty. There's no need to feel ashamed if you cruise or enjoy casual sex or outdoor sex. This can be difficult as society still holds negative views about sex between guys. We may have been raised in cultures that hold negative views about sex, sexuality or sex between men. We might have unrealistic attitudes about what happens in certain places, or the kinds of men who use these places. However, sex is normal and healthy and there to be enjoyed. Hopefully my gay cruising tips will help you to do this both sexily and safely. See you in the bushes!  •

Do you love outdoor sex? How do you stay safe? Share your gay cruising tips with the rest of the community below...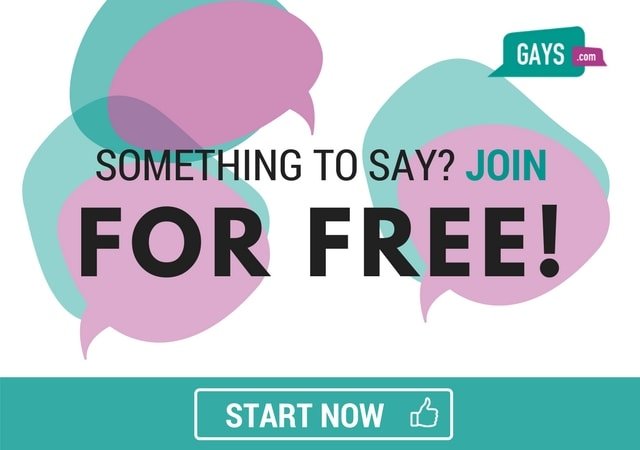 1