Bored of just bashing one out? Wanking gets repetitive, so why not shake-up your solo jerking off sessions? As May is Masturbation Month, 

Alex Hopkins

 suggests 12 male masturbation techniques and tricks that will lead to stronger, longer-lasting and more exciting orgasms!
As pivotal moments in a gay man's life go, there are few to surpass it. That thrilling teenage realisation that your now not-so-little pee-pee can be a powerful weapon. Ah, long lost youth! Ah, those furtive nights – and days, and basically any time available – exploring the newly-discovered joys of jerking off.
Spanking the monkey. Boxing the one-eyed champ. Beating the meat. Call it what you will, but we're all rampant – or have been at some point – when it comes to solo male masturbation. Yes, the world is indeed bursting with wankers. But, alas, that doesn't mean we're doing it as well as we could.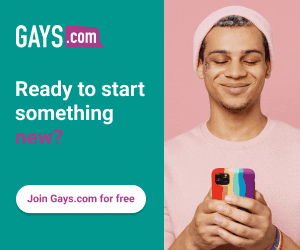 Regrettably, as life rolls on, the excitement and inventiveness we once enjoyed while self-loving our schlongs diminishes. Jerking off can become a humdrum habit. And our todgers may be reduced to mere tools to 'bang one out' to pass the time. 
But jerking off doesn't have to be like this. Not if we take the time to explore new male masturbation techniques and tips. Re-engaging with jacking off means recapturing that youthful exuberance. And who doesn't yearn for that?
Benefits of solo male masturbation
Remember how jacking off myths disturbed you when you first began shaking hands with the milkman? You may have read that it causes blindness and, God forbid, impotency. All utter nonsense.

 One-handed wonder: jazz up your jerking off sessions shutterstock/Lolostock
Now, the consensus is that regular wanking is both normal and healthy. Indeed, medical professionals cite the many benefits of solo male masturbation. Jerking off reduces stress, relaxes us and improves our sleep and moods. Better still, it actually helps us to have hotter sex (when we are luck enough to be enjoying that).
Moreover, a 2016 study found that shooting your load at least 21 times per month significantly reduces the risk of prostate cancer – now that's a real health benefit.
12 best male masturbation techniques and tips
So, wanna cum on a journey of self-discovery? Try these male masturbation techniques and tricks and shake-up how you shoot...
 
1. Don't race to rub one out
Exploring fresh male masturbation tips starts with unlearning old habits. Think about how you first started jerking off. You probably pampered your privates furtively and quickly, fearful that Mother would burst through the door.
But getting off alone shouldn't be rushed. So, take your time when jacking off. Set the mood. Mix a stiff drink. Choose some music. Dim the lights. Reach for the poppers. And build the anticipation. The net result is likely to be a much stronger eruption. 
2. Jacking off to the edge of ecstasy
And what better way to slow down jerking off than with edging? This male masturbation tip is essentially a stop-and-start method for getting you off.
RELATED: Gay Edging – 7 Tips to Keep You on the Brink

Wank yourself until you're super close to shooting. Then, cease all proceedings. Remove all sexual stimulation. Let your stiff cock soften right down. Then, after a while, get busy with your hand once more. Do this up to four times before exploding and you could well repaint the ceiling!
3. Slick up the snake
Dry jerking off is never a good idea. Too much friction could desensitize your dick over time. While some spit may suffice, the best jacking off session requires lubrication. And, don't be stingy with it. Choose water-based lube. It'll help you nourish your knob's every nook and cranny and help you to enjoy all the sensitive nerve-endings there. 

Slick up your trousersnake with lube shutterstock/White bear studio
4. Get in position
Try to mix up your position when jacking off. Lie down, of course. But also sit and stand up. Or lean against something. For example, a washing machine on a full spin cycle will yield mind-blowing vibrations.
"Given that jerking off only requires one hand, why not use the second to explore the rest of your body? Stomach. Thighs. Chest. And of course, nipples."
Altering your position multiplies the excitement of all male masturbation techniques. Moreover, it'll enhance your pelvic floor muscles. And this means more blood will rush to your cock, meaning more magnificent hard-ons.  
5. Befriend your frenulum
Jerking off should never just be about working the shaft. Become intimately acquainted with other areas down below, too. 
MORE LIKE THIS:
First and foremost is the frenulum, the sublimely sensitive little line that joins your penis' glans and foreskin. Tantalize it with your fingertips. Or a vibrator. Time and patience are the keys to this male masturbation tip – but you'll be rewarded with a super-charged spurting!
6.The perfect playbox 
Solo masturbation sex toys and sleeves like Fleshlights are fabulous jerking off tools. Indeed, they now mirror the delicious dimensions of porn stars' arses. So, yes, you too can now delve deeply into the delights of Brent Corrigan while jacking off.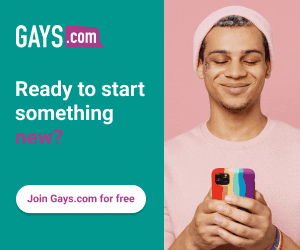 Additionally, if you love your butt being played with, utilise prostate stimulators and anal beads. And all while maintaining your meat stick at full mast with a cockring. 
7. More than a handful
Most of us use our dominant hand when jacking off. But don't forget the other one. Versatility is invariably a bonus in all types of sex.
OK, unlike Matt Hughes, you may not be able to wrap both hands around your trouser snake. But there's nothing on this ungodly Earth stopping you from using one hand to grip your bulge's base while teasing its head with your other. 
8. Unearthing the full undercarriage
One hot male masturbation techniques is to nurture those nerve endings in your scrotum with ball play. But don't neglect the perineum while jerking off. It's that sweet spot between your cock and arse. Tease it with a prostate massage while applying rigorous strokes with your other hand to your shaft. 

Say hi to your best mate and enjoy masturbating!
9. Nips ahoy!
Given that jerking off only requires one hand, why not use the second to explore the rest of your body? Stomach. Thighs. Chest. And of course, nipples, which are wired to some guy's dicks.
MORE LIKE THIS:
Experiment with touch. Caress. Tweak. Flick. This male masturbation tip is all about working out what gets you off. And later you can take your findings into the bedroom and impress your man with your new skills.
10. Reprioritize porn
Find jerking off without porn difficult? Sure, porn can teach us new tricks, but it's not reality. And too much of it can mess up your expectations.
"One hot male masturbation techniques is to nurture those nerve endings in your scrotum with ball play. But don't neglect the perineum while jerking off. It's that sweet spot between your cock and arse."
Instead, channel your inner porn director by summoning fabulously filthy scenes in your head. Or recalling your hottest past encounters. And then embellishing them.
11. Shred shame
We live in increasingly sex-positive tImes. But deeply ingrained notions of shame remain when it comes to jerking off.
However, with work you can banish shame as a bedfellow. Start by questioning where it comes from. This will help remove its power. And then rewire your solo male masturbation mindset so that you look upon flicking your dick as an act of love and self-care.
12. Masturbation as meditation
Acquire mindful male masturbation techniques. Give your full attention to every movement and sensation while jerking off.  Be curious. Twist. Tug. Stretch. Rub. Constantly switch up speed, strokes and pressure as you tune into your entire body.
The bottom line: solo male masturbation
"The only shame in masturbation is the shame in not doing it well," said Sigmund Freud. And who are we to argue with that pioneer in sexology?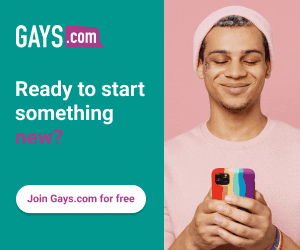 The real joy in jacking off isn't gushing the white stuff. It's the wandering path of experimentation and pleasure that gets you there. So, who cares if it takes you a while to become a master of masturbation? After all, one of the chief joys of making love alone is that there's no one to tell you you're doing it wrong. •
Main image: shutterstock/Prostock-studio
Are you a jack of all trades when it cums to jerking off? Share your favorite male masturbation tips below...
1