Who doesn't love a good jerk off? But instead of just bashing one out, try delaying your orgasm for as long as possible. The benefits of gay edging include better, longer sex and more powerful orgasms – these seven tips will bring you (or him) to the brink of ecstasy!

When you've got the horn and are in urgent need of unloading, it's all to easy to just to pop on a porno, whack one out within minutes, and then move on with your day. Indeed, as men, our masturbatory moments can become lazy, repetitive and there to serve a purpose rather than to be fully enjoyed. One way you can make your jerking off more joyous is with a gay edging session.
 
What is edging exactly?
We're busier than ever. Things have to be done at breakneck speed. There's no time to waste. We want everything now! But edging promotes the reverse – holding off. Edging involves bringing yourself – or your partner – to the point of orgasm... and then pulling back. It's the practice of working closer and closer to that point of no return and then stopping... and then starting again. Put simply, with gay edging, you constantly delay squirting those tummy pancakes. You could call it the ultimate act of procrasturbation!
Er, so why do guys edge? 
Most of us are done with sex once we've shot our load. Edging extends the time dedicated to sexual pleasure and allows for a greater build-up to the final climax. What's more, orgasms reached after a mammoth edging session are usually more powerful, so provide a heightened sense of sexual pleasure.
 

Edging is something you can yourself or it can also be done with a partner. You can do it by wanking, oral stimulation, and even full anal if you stop and start. Edging is a technique a lot of gay guys to build resistance if they cum too early during sex. It can also be used as a way to control orgasm in a partner.

Watch porn when edging, but don't just bash one out



Gay edging: 7 tips 'n' tricks
So, if you're in it for the long haul or simply want to experiment with your sex life, edging is a great technique that will have you shooting for the stars. Get started with these seven tips 'n' tricks and work yourself (or your partner) up into a frenzy!
1. Male solo edging
First off, start by trying edging alone. Get to know your body. Experiment with gay edging techniques solo to see what gets you off. Be prepared to learn – and be surprised. The golden rule with edging is no rushing. Set aside some proper time in your schedule to get to grips with yourself. And no, not a lame 10 minutes – at least and hour or two. Hell, you can even devote a whole afternoon or day to a male solo edging session. 
 
"Our masturbatory moments can become lazy and repetitive. One way you can make your jerking off more joyous is with a gay edging session."

Stuck working from home? Then what better way to get through tedious work than by stopping every so often to rummage around in your undies? We all need a screen break, so devote your time between emails to work-up your dick. It's the perfect way to alleviate stress – and to build up a massive reserve of spunk. Just don't shoot all over that keyboard when you're finally ready to blow. Don't give into temptation – stop and start again.
 
2. Changing stroke
Edging sex is all about variation. Explore what gets your under-carriage wet – be as cutting edge as you like. Most of us only use a couple of well-practised techniques when we're wanking. We do this unthinkingly. An edging session encourages you to break new ground and explore new ways to masturbate. Explore changing your strokes: start slow then build up your pace before slowing down again. Right handed? Then try pulling yourself off with your left hand instead (you will notice the difference). Relish all those new sensations as you grapple with that flesh musket.
3. Get mouthy
Unless you are particularly flexible, this is a gay edging tip to use on your partner. Edging isn't just about wanking then stopping to go and do the dishes before coming back to it. Instead of a five-knuckle-shuffle, use your mouth and tongue to get him going – licking his armpits, teasing his thigh, arse crack, shaft... suck his dick for a while and then stop when you see that he's really getting into it. All the time he will be building more seminal fluid, meaning a bigger and better orgasm when it finally happens.
 
4. Torment with toys 
Exhausted the limits of your filthy imagination? No problem. There are plenty of toys you can call upon to extend a gay edging session. Alternate between your hand and the use of a Fleshlight. How about some impeccably sculpted muscle butt toys?

Take control of your man and use restraints during a gay edging sesh
5. Tie 'n' tease
It's up to you how far you want to go with your edging sesh. What about trying some male edging torture? Delve into the realms of bondage and BDSM with some restraints. Handcuffs, ties, rope: whether you're tying up your BF or getting him (or someone else) to restrain you, having your hands tied during a gay edging session makes it impossible to touch your cock. That means you edge or be edged for hours without any control over when you finally come. 
 
"Whether you're tying up your BF or getting him to restrain you, having your hands tied during a gay edging session makes it impossible to touch your cock."
However, as with all gay BDSM, consent is essential in male edging torture. So is a safeword. And when it comes to gay edging sessions – solo or group – don't forget lube... it will be the best friend you never knew you had. No rationing here; multiple bottles may be needed to get you through hours of edging. 
 
6. Dirty talk
Edging is not always just about physical touch. It's also an unmissable opportunity to get shamelessly vocal. Combining all your trusted techniques with some depraved dirty talk should get his cock raging. Why not tie up your BF and talk filth to him for hours without even touching his dick? See how much he can take before he is literally begging you to finish him off! Indeed, you could go one step further...
 
7. Total denial
Want to get truly evil? Explore outright orgasm denial; this is the ultimate act of gay edging torture. Bringing your partner to his sexual peak without touching his cock at all. Cuffs, cock cages, chastity belts – they're all waiting for you. Whatever stage you're at with gay edging techniques, remember you have nothing to be ashamed of. 

Few people really talk about masturbation openly, but we're a global community of wankers. Embrace another taboo – and jump off that orgasmic cliff edge minus the parachute. You're going to land with a bang you'll never forget. •
Main image shutterstock/VladOrlov


What edging techniques do you use? How long can you last? Share your tips below.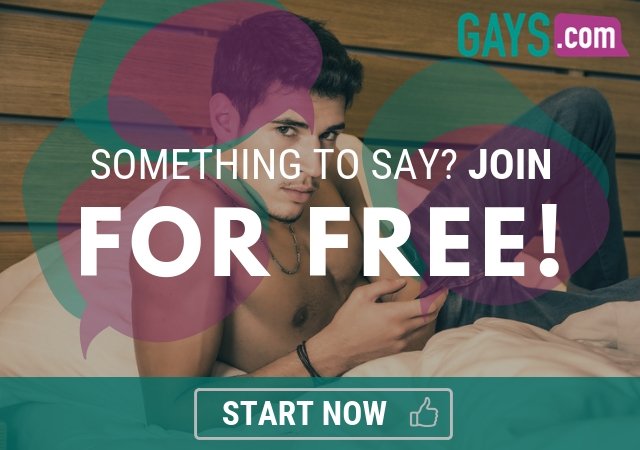 1