Gay men wearing panties is a hot new trend. But why do guys love seeing other men in lingerie – and why do other men love wearing it? Here are eight reasons why we're lovin' gay lingerie...
Flick through the gay dating profiles here on our site or any other gay dating apps and you'll soon come across images of men in panties, stockings, nylons and other feminine, sexy gear. While previously gay men (and straight alike) would have probably kept any fetish for lingerie firmly in the closet due to crossdressing connotations, the constant evolution around gender fluidity means men can be increasingly open about their love of lingerie.

Indeed, lingerie for gay men is becoming much more mainstream; porn studios have jumped on the trend, OnlyFans is full of men in panties, and their are plenty of online shops selling lingerie, meaning this fetish is more accepted than ever. 
 
Men in panties: the new normal
So, just why is gay lingerie becoming such a big thing? From exploring femininity to the sensations on the skin it offers, here are eight reasons why guys in panties are all the rage...
1. No more sissy shaming!
Some of us may remember those news headlines from back in the 80s. Yet another sex scandal with some politician or CEO caught wearing panties snorting the old Colombian marching powder. The ultimate shame and unmitigated degradation. Not to mention the end of a promising career.

"You wear women's knickers" was one of the most popular and unimaginative playground taunts. But what was once thought a 'perversion' is now a kink. Moreover, what was once underground is now going mainstream. So let's cut out the sissy shaming right away. Men wearing panties is quickly disrupting out-dated notions of masculinity vs femininity. Gender is fluid – it's there to be explored. And whipping on a devastatingly saucy garter is a sure-fire way to do it. So, bring it on!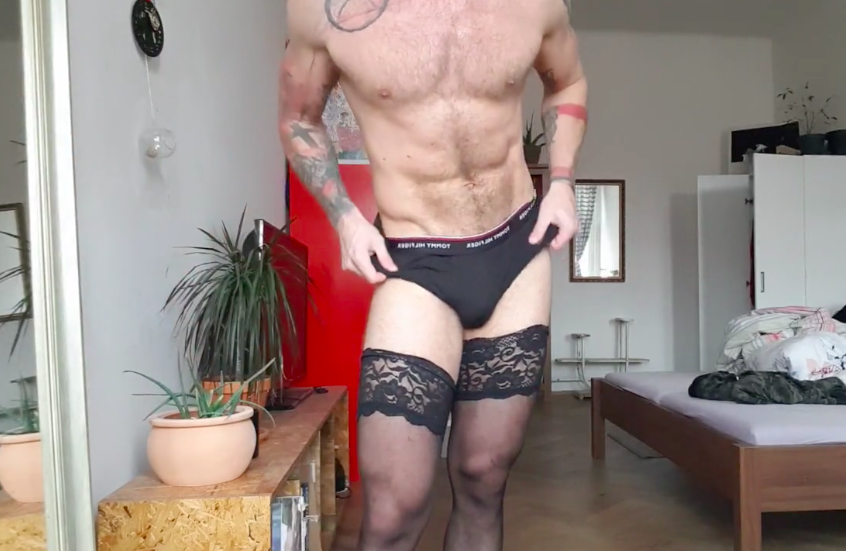 Stockings are a popular gay lingerie fetish
2. A new 'gay uniform'
Leather, rubber and PVC will always be linked with gay men. In fact, they're integral to male BDSM culture. But why should men in panties not be in the same category? Men wearing lingerie complicates and challenges images of hyper-masculinity (which should be welcomed). Lines need to be blurred to challenge gender; underwear can – and should be – political.

 
"Let's cut out the sissy shaming right away. Men wearing panties is quickly disrupting out-dated notions of masculinity vs femininity. Gender is fluid – it's there to be explored."

And look at the type of men welcoming this new trend in gay lingerie. Big-name porn stars are now readily chucking lace on their bountiful bodies and mighty manginas. As ever, the gays are spearheading the trend. There are even companies specializing in women's lingerie for men. Who are we mere mortals to argue?
 
3. Maximising muscles
A piece of artfully-placed lace is the perfect complement to those flawless muscles. Visually it's mesmerizing. But why? It's all about contrast. The sight of delicate lace clinging to impeccably toned butt cheeks is bold and uncompromising. It's impossible to ignore and an overt statement – or rather several statements. Firstly, "I have no shame'. Secondly, "Tweak that skin and dive right in!"
 
Similarly, the suspender against that bulking thigh is highly erotic. It has an immediate impact. Then you throw in the other qualities of women's underwear. The sheerness and transparency. The mystery before the grand reveal. What better way to tease? 
 
4. Exploring your feminine side
Women's underwear for men gives you full license to explore your feminine side. To unleash the woman within. But this doesn't mean you have to be submissive. We're talking about smashing gender stereotypes here. Femininity is not a weakness. Listen to how the lingerie you choose makes you feel. And then respond – playfully.

Lace is fragile. Suspenders are fierce. But that doesn't mean you have to behave that way. Defying expectations in sex is everything. Subversion is key. What infinite joy there is in unwrapping those delicate lace panties to find a Dick of Death hiding. Beneath those suspenders, there may lie a quivering maiden just yearning to be taken. Roll with it.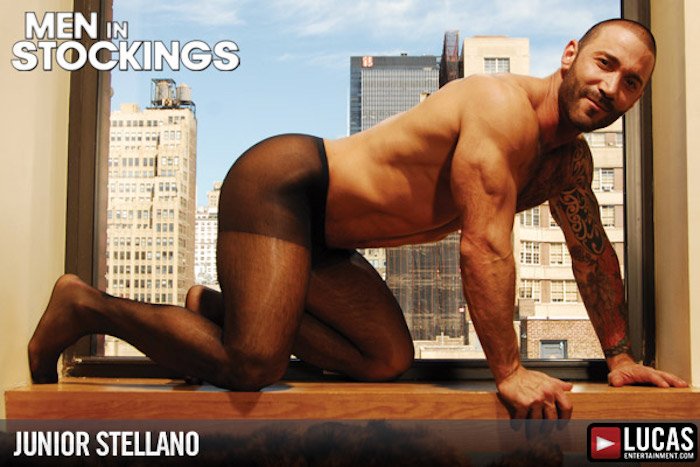 Gay porn has embraced the lingerie trend Lucas Entertainment
5. Sensual sensations
Men wearing panties experience a whole gamut of new sensations. Forget the blandness of cotton. You're going to be made to feel, baby! Relish the soft, silky feeling of exquisite lace against that undercarriage.

The erotic sensations you'll experience are the catalyst for your desire. Meet them with a fresh mind, with curiosity. Let those hands and fingers wander. Tweak, twang, taste, and tantalise. Original wrapping can revitalise even the most overly familiar and overused pleasure pump. 
 
6. Treat yourself to something special
Traditionally, lingerie is a luxury item. It's considered illicit. Special. And as such, the sight of men wearing panties or nylons heralds all manner of unusual delights.
 
"Men in panties or gay lingerie can surrender all their inhibitions. Fantasy rules supreme. And these fantasies belong only to you."

Garters, thongs, bikini bottoms, suspenders, two-pieces. They all promise something unique. An unforgettable experience. Then there's the thrill of knowing that you're breaking boundaries. You're refusing to be constrained by the tedious 'norms' of society. 
 
7. Fantasies (and secrets)
And precisely because you're breaking the rules, there are no rules. Men in panties or gay lingerie can surrender all their inhibitions. Fantasy rules supreme. And these fantasies belong only to you, they are your secrets, and secrets – when they're healthy – mean increased titillation.


Pretty in pink... panties! I_love_panties via Flickr license (CC BY-ND 2.0)
8. New possibilities
Your limits when it comes to exploring gay lingerie are as elastic as those cute little panties. Crucially, you must make time to discuss what you're into and curious about. If you find out your partner's is secretly into women's underwear for men, talk about it. Approach it without judgment. Indeed, this is the gateway to exploring all kinks!

The important thing is that your partner doesn't feel threatened. Leave your preconceptions about gender on the floor as you fall into bed. But for once, don't be too hasty to drop those knickers!  



The bottom line: men in panties
The new norms around gender fluidity are one of the reasons gay lingerie and men wearing panties have become more visible and acceptable. Lingerie for gay men is here to be embraced and enjoyed. If you haven't discovered it yet, do so without shame and in the knowledge that millions of gay guys are doing the same!  •
What experiences have you had with lingerie? Let us know – add to the convo about lingerie in the forum and tell us how it makes you feel below in the comments...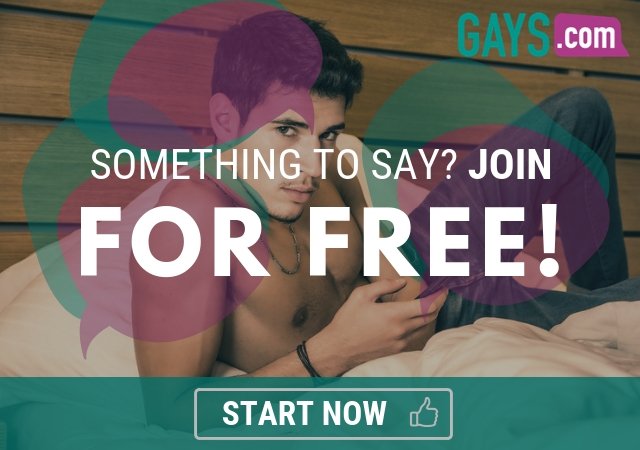 1