Despite the increase in gender fluidity across society, many guys still feel uncomfortable talking about what they put on their face. We take a look at the changing attitudes towards male grooming and makeup for men and asked celebrity hairdresser turned beauty expert, Steven Smith his top picks of makeup products.
Pioneers in makeup for men
Makeup for men is becoming an increasingly lucrative business. In July 2017, website giant ASOS announced that it would be stocking pioneering makeup for men brand MMUK Man. Launched in 2012, MMUK Man has revolutionised ideas about men wearing makeup and now offers a stunning range of products from foundation to kohl eyeliner. Then, of course, there are the high-end products from luminaries such as Tom Ford.
 
Gender, masculinity and makeup for men
The ability to order makeup for men online is not only convenient, but it means that men do not have to buy products at beauty counters. The belief that makeup is just for women dies hard, meaning that many men still feel nervous when buying beauty products in stores. Meaningless 'gender norms' and outmoded notions of 'masculinity' still haunt us, sadly.

Attitudes to men and makeup are changing.



Changing attitudes to male grooming and makeup for men
Makeup for men is still a niche market, but all evidence points to it growing. Furthermore, men are becoming increasingly open about wearing makeup. Of course, it's helped that some of the fashion giants are now using men to front major campaigns. For example, this year social media star Manny Gutierrez became Maybelline's first male face makeup ambassador. This is no longer just about Johnny Depp dabbing on the eyeliner. These days, we all need to be selfie-ready!
Makeup for men is for all skin issues!
In the quest for perfect skin, there's a solution to every problem when it comes to makeup for men. Bronzers can cover blotchiness and rosacea (try Jane Iredale H/E Bronzer for Men). Moreover, crafty concealers such as Menaji Camo can erase those under-eye dark circles from too many nights of shame. Additionally, there's the booming industry of men's tinted moisturisers such as Lab Series BB Tinted Moisturiser Broad Spectrum SPF 35, because we all know how many men despise sagging skin!

Celebrity hairdresser turned beauty expert, Steven Smith, gives us his must-haves for makeup for men.
 
1. Eye Dew Dazzling Eye Drops
Add a little Blue Dazzling Eye to brighten your eyes before you shower and then remove any excess. You can then take a clear one out and about and top it up when required as you don't want a blue face!
2. Yves Saint Laurent Touche Eclat 2.5 ml No. 1 Luminous Radiance Radiant Touch Concealer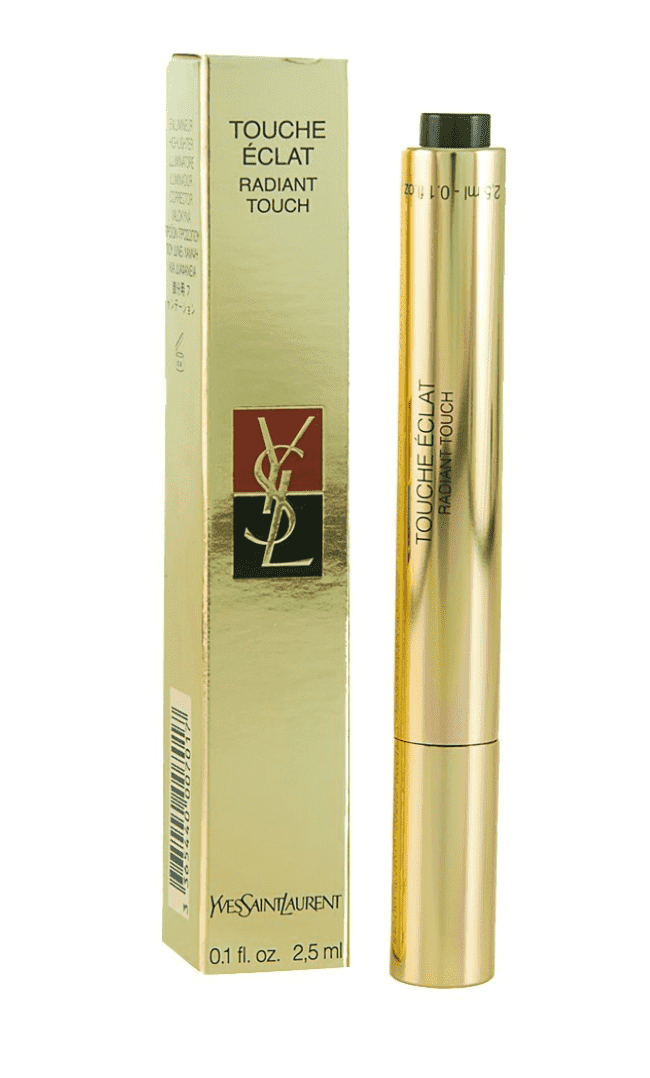 Every make-up artist has Touche Eclat in their bag of tricks, as do many men who are in the know. The great thing about this product is that it's inconspicuous. For example, it's easy to hide in your jeans. Apply it under the eyes and then gently blend and you're set to give the man of your desire than winning wink. Great for late night clubbing or if you just want to look your best in a hurry. 
3. MAC Powerpoint Eye Pencil
You can't go wrong with MAC makeup. The eye pencil is a must for every boy this season and is a favourite for everyone from RuPaul to Madonna. The secret is to use it gently to make the eyes stand out. However, a more heavily created look screams "I am yours!"



4. MAC Studio Face and Body Foundation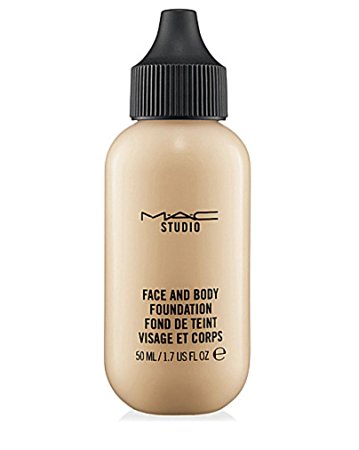 This is not only a choice for the Hollywood stars but also great on the dance floor. It promises flawless skin which will make you shine under those strobes. It's apparently a favourite of Ben Affleck and Brad Pitt, so who are we to argue with that?
5. Clinique High Impact Lash Elevating Mascara 
This Mascara is great for droopy eyes. Triple its effects by using it with an eyelash curler for those big nights! You can also use a clear mascara or volumising mascara to enhance those lush lashes. Another product favoured by celebs!

A word of warning: if you're using a colour volume mascara, ensure to wipe off the excess if you want to maintain a masculine look. Of course, if you're going for pretty boy dazzling then apply it in spades! 





Steven Smith is the author of the memoir, It Shouldn't Happen to a Hairdresser. 

Are you a guy who adds makeup to your daily routine? Are the tips above spot on or do you have better suggestions? Let us know in the gays forum.