We're pleased to report that the age-old tradition of al fresco queer cruising is alive and well in London – it's just knowing where to look. Luckily, we know exactly where to look. Discover the city's top outdoor sex spots with our guide to the best gay cruising London has to offer.
Once upon a time, in deepest, darkest central London, there was a wonderful little place called Bloomsbury Square. As night fell – and the tourists had finally retreated to their hotels – something truly beautiful would happen: lots of little fairies with big, wavy wands would, as if by magic, appear and play for hours amongst the ancient oaks and wild bushes. 

There was, it seemed, no end to their joy in this paradise on Earth where everyone was so, so happy and gay – well, everyone except for the neighbours, who were furious about all the condoms littering the pavements. And that's basically where this fable ends: sometime in the early 2000s the council placed nasty, big padlocks on the gates and all the fairies vanished in a puff of smoke.

That didn't stop the fairies, though, as there were plenty of other gay cruising areas in London to explore: they just had to venture further afield on the Nightbus. Seriously though, while dating and hook-ups via gay apps may have also changed the way gays cruise for ever, many of us tired of the 'hey, how are you?' messages and endless back and forth banter are choosing to get back to basics by going gay cruising outdoors.
Gay cruising areas in London
This is especially true in London, as the UK's capital's city has also been deprived of many of its queer venues. Between 2006 and 2017, the capital lost over 60 per cent of its LGBTQ+ clubs, bars and meeting spaces. While gay saunas in London still exist, many gay men living in or visiting London are now choosing to go cruising outdoors and meet in parks and outdoor spaces instead. So, where do they go? Navigating a sprawling metropolis isn't easy, so here is our guide to the best gay cruising areas in London. Travelcard and tissues at the ready..


South London
One of London's oldest and most infamous gay cruising grounds is to be found on the vast stretch of open common land at the end of Clapham High Street, south London. The shenanigans occur on the west side of the common, in the wooded area close to the south circular road. It's busiest all through the night and is just a short stumble from the nearby Two Brewers if you haven't pulled.

Be warned, though: the Clapham Common frequently hit the headlines with robberies and violence, and for many is forever associated with the 2005 murder of Jody Dobrowski. As ever with cruising, known the risks and watch your back – in more ways than one. 



Want the ride of your life? Try Clapham Common in London
 
It's no wonder so many gays live in south London with all these opportunities to grab some fresh air and meat. Just past Balham, lies another little enclave of depravity. Head up Bedford Hill and leap into the woodland on the left-hand side before you reach the railway bridge. If you get lost, just look out for the guy stapled to his smartphone – who knows, he may be ditching Grindr and seeking directions for some real-time, no messing, hardcore fun – just like in the old days…
This vast open space is situated in south London, between Greenwich and Lewisham. The action takes place in a wooded area (of course!) bordered by Greenwich Park Wall. Head down into a little valley on the edge of Blackheath and rummage around with your big stick.
East London
Haggerston Park, E2 8NH
A relatively new cruising ground in London, Haggertson Park can be found in Shoreditch, the trendy enclave of Hackney. Given the racial diversity of this hip and happening borough, all types of guys can be found cruising in this park. The hot spot here can be found directly behind the pond, in the so-called Woodland Walk area.
 
"Packed full of long alleyways and wooded areas, Stoke Newington's Abney Park Cemetery has long-been one of the best gay cruising grounds in London."

Action starts around dusk and continues into the night. The park gets locked in the evening but you can easily jump the gate at the Queensbridge Road entrance. An even better entry option to Haggerston Park is via Audrey Street – hope over the gate at the end of this dead end road. Much more discrete for when you need to make a getaway.



You might find a different Big Ben while cruising in London town shutterstock/S.Borisov
Abney Park Cemetery, N16 0LH
Packed full of long alleyways and secluded, wooded areas, Stoke Newington's Abney Park Cemetery has long-been one of the best gay cruising grounds in London. The cemetery itself is vast and sprawling, making it a popular place for guys from all backgrounds to hook up discretely. Most of the action happens on the long back paths and the narrow, central alleyways. Walk around or just sit on one of the many benches and keep an eye out.
Abney Park is popular with dog walkers and locals, so be respectful and careful. This is a great spot for daytime gay cruising in London as there are so many hiding places you can sneak of to. It also gets locked up at dusk so watch out: if you get locked in it'll just be you and a load of tombstones! 
 
North London
Even cottages (or tea rooms), it seems, aren't exempt from the march of gentrification in London. This north London park used to be full of public conveniences where men could stop off for a bit of importuning in their lunch hour – now the main one is an art gallery! Still, do not despair: a nature trail quite aptly provides the setting for some daytime antics, while you can catch some rampant, nocturnal action by sauntering through the Manor House gates and turning to your right. On a good night, it can be a case of 'form an orderly queue, boys…'
 
This is, without a doubt, London's most notorious cruising ground – if not the UK's. In fact, thanks to the late George Michael, who was very open about who rummaged through his Greek bush in these bushes, the area is, it's fair to say, probably internationally renowned. We can't promise you're going to drill a celeb (more likely a middle-aged, closeted MP), but in the summer all shapes and sizes flock to Hampstead's men's pond.

However, year-round – day and night – cruising goes on in the area behind the former pub, Jack Straw's Castle, on North End Way. Take a picnic and burrow deeper into those dark spots. 

Buckle up: London is full of outdoor gay cruising spots like Hampstead Heath
Central London
Hyde Park, W2 2UH
By day, Hyde Park is a thronging mass of tourists and Londoners exercising or picnicking. But when dusk descends and the visitors are resting their weary feet back in their airb&bs, Hyde Park attracts a different type of visitor – the cruising gay! And being so close to the hotels of the West End, Hyde Park attracts a varied and international mix of men.

This Royal Park is extensive, so the cruising happens mainly in the South Eastern corner, around the Rose Garden and Memorial Corner. Careful, though: being in a central London location, police may be present. Hyde Park is locked at night, but at the time of writing, it's still possible to hop over the gate by the ladies loo to make a quick entry/exit. •
 
Know of any other cruising areas in London or beyond? List them here or share in the comments below. Which is your favourite gay cruising ground in London? Do you have any tips on the areas listed above? Let the gay community know below in the comments...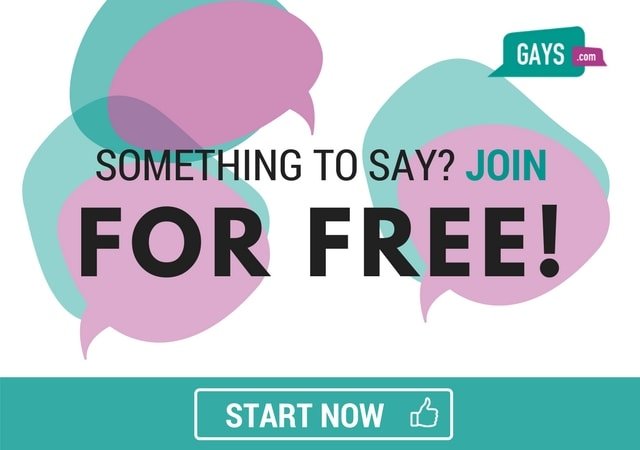 1