How many of us have looked at long-term gay couples and wondered how they've managed to keep things going? We spoke to a few gay couples in long-term relationships, and give you some of their tips on how to build and maintain a healthy (and long-lasting) relationship.
Communication and gay couples
"Communication is absolutely everything," explains Richard and John, who have been in a long-term gay relationship for ten years. "The times when we have stopped talking to one another have been when we've run into trouble."

But what have Richard and John found to be the best ways of communicating? "On a daily, basic level it's about sharing things: the good and the bad, the things that are troubling you. But more than this, healthy relationships require you to be inventive in how you express yourself. Gay couples need to bring humour, wit, and intelligence to everything they say. You need to work hard at engaging each other. Your conversation needs to sparkle and be unique to you."
 
Healthy relationships need good sex
All of the gay couples we spoke to said that sex was a significant issue in healthy relationships. "You need to weigh up how important sex is to both of you," Richard and John say. "Above all, I think gay couples need to discover new ways of enjoying each other."

In long-term relationships, some gay couples find that sex becomes less important. "Then you must decide whether you want to open things up," said Richard and John. "We did that for a while but set very firm rules, which we both agreed upon. But as well as that, we've kept things alive by exploring new kinks together. We'll leave that to your imagination!"



Discovering new ways of enjoying each other helps keep things alive.
 
Boundaries and space in healthy relationships
Larry and Ray have been together for 30 years. "To be frank, we're amazed," they laugh. "But the secret to this kind of relationship longevity for gay couples is respecting one another's boundaries and personal space. You need to understand the other person and everything about them – so you can pick up on when they need time alone, for example. Healthy relationships are founded on mutual respect. Keep checking in with one another to ensure you never lose that. It takes hard work sometimes not to become selfish!"
 
Beware co-dependence
"Healthy relationships are about you – as well as both of you," said Ray and Larry. "Gay couples are pairs but also individuals. Never lose sight of your own needs."

Ray and Larry have managed this by focusing on their personal development, regarding careers and interests – but also having their own friends, with whom they ensure they spend enough time. "We've seen too many gay couples become irritatingly smug when they get together and dropping all their friends and individual interests. Not a good move, because if it all goes tits up, it's like being fucked sideways with a traffic cone."
 
Daily rituals in healthy relationships
Paulo and Marcel have been together for 15 years, though due to work commitments, they have regularly spent prolonged periods of time apart. "This has made things more challenging," they explain, "but by regularly checking in with one another – sometimes just by Skype – we have maintained that vital sense of intimacy."

"When we are together, the small, daily mundane things have been important: the greetings, the meals, the routine. Healthy relationships are about knowing what your partner wants before he even mentions it."



Maintaining the mundane!
 
First dates
Gay couples in healthy relationships need to keep things fresh and exciting especially with so much choice out there in terms of men, with so many opportunities to cheat. "There's always a hot guy just around the corner," adds Paulo and Marcel. "If you don't find new, exciting ways of surprising one another things become stale quickly. We've known too many gay couples who let things slide in this way."

"We use the 'first date' model whereby we plan totally off-beat things that a long-term couple wouldn't normally do – but the sort of out there, impressive stuff that someone going on a first date would opt for. Push the boundaries to recreate that dream date – again and again."

Are you (or have been) in a long-term relationship? What are your tips for healthy relationships? Share them forum or in the comments below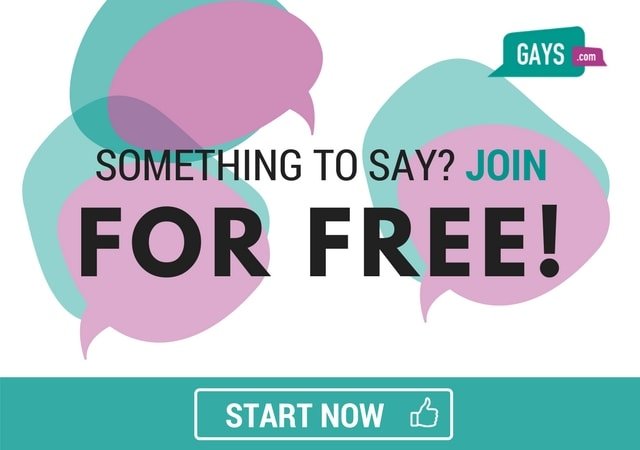 Images: Model Released @ Shutterstock 
1