Being in a long-distance gay relationship comes with unique challenges.

Alex Hopkins

shares seven ways you and your man can keep the flame alive while you're physically apart. 

Whether you've been in one yourself or only heard about them from a friend, everyone knows making long-distance relationships work can be tricky. And gay long-distance relationships have their own set of unique challenges which we have to deal with. In fact, tuning long-distance can often sound the death knell for a previously healthy and fulfilling relationship. However, it doesn't have to be that way. 

There are a whole multitude of reasons why existing couples sometimes end up turning long-distance. Perhaps one of you has to move location because you've been offered an amazing promotion, or maybe you want to move back to be closer to your family, or maybe you want to work remotely and see more of the world.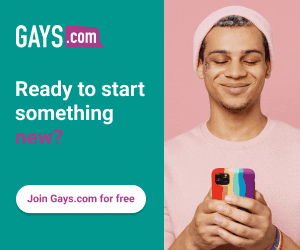 Or, perhaps you and your fella are just starting your relationship and just so happen to live in different places. Maybe you met when you were visiting a city and now you are trying to negotiate how the hell you can make a gay long-distance relationships work for you both? Whatever your situation, here are seven tips to bear in mind...
Gay long-distance relationships: 7 tips
Of course, with WhatsApp and FaceTime in your back pocket, keeping in touch has never been so easy. Your partner is only ever a few seconds away. But nothing can beat seeing their face, their smile as they tell a joke, their eyes sparkle as they look at you. So it makes sense to set aside a specific time to Skype or FaceTime with your partner.
1. Keep jealousy abay
Let's face it; this is one of the factors we're all anxious about in a long-distance gay relationship. Will our beloved be whipping off his pants and getting his cock out for all and sundry on the other side of the world? It all comes down to trust. 

Just how solid is your relationship? Do you think it can withstand the long-distance challenge? These are the questions you need to have in an open and honest discussion before you embark upon a long-distance relationship. 


Communication is essential for gay LDRs shutterstock/Twinsterphoto
It's normal to be a little jealous, but you need to keep things in perspective. The first thing you may wish to do is discuss with your partner whether a long-distance relationship also means an open relationship. Are you both allowed to fuck with others? If so, what are the boundaries and will you tell each other about it?

Consider granting your partner freedom of choice. Allow them to do whatever they wish – but be clear what the consequences will be to your relationship. You both need to agree on these. Then you need to minimize temptation – for both of you.
2. Reconsider sexual boundaries
You're a human being – and, more importantly, a gay man – so stop pretending not having sex is not going to be a problem. When it comes to gay long-distance relationships, you must set ground rules from the start. Will you open your relationship up temporarily while you're separated? If so, what will that involve? For example, will repeat performances with the same guy be permitted?
 
"Stop pretending not having sex is not going to be a problem. When it comes to gay long-distance relationships, you must set ground rules from the start."

Of course, one easy solution could be to incorporate a regular cam sex session into your diaries. This can be as exciting and risqué as you like. Have fun with it. You may find yourself discovering all manner of new role plays and saucy fetishes.
3. Care about communication
Before you get frisky over FaceTime though, you need to have a proper conversation. Being separated means you're going to have to work harder at this. For one thing, you will lose much of the body language and all the touchy-feely stuff you take for granted.

To keep the emotional and intellectual aspects of your long-term relationship alive, you need to make an extra effort. Expand the topics of your conversations. Never be boring. Make them interactive. You can even play games on FaceTime – and not just the sexy ones. Be hilarious, engaging, witty and passionate about whatever you're doing. 



Schedule regular long-distance cam sex sessions with your beau shutterstock/FXQuadro
4. Manage problems
With you both being in other parts of the world, there will probably come a time when you have a heated argument or a screaming row over the internet. It will most likely be really upsetting, and you'll probably have a poor connection too which will only magnify the drama and miscommunication possibilities.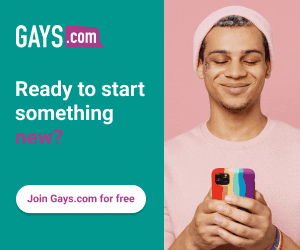 But with long-distance gay relationships you need to keep arguments to a bare minimum. Constant communication is the key – not constant bickering. When you do have that almighty blow-up, you need to settle things quickly – don't start a long-distance relationship war. The longer you brood and fume about it, the more likely the chance is that it will impact on your relationship. 
 
5. Cut out the clubbing
Like most men, gay men love attention. They demand to be admired. Your man won't be any different in this regard just because you're apart. Those lonely nights will come calling and before you know it his Insta feed will be full of unseemly pictures of him cavorting with go-go dancers.
 
"With long-distance gay relationships you need to keep arguments to a bare minimum. Constant communication is the key – not constant bickering."
Your challenge is to stay sane and accept that he's just having fun. Don't become paranoid. But at the same time, both of you need to limit opportunities for extra-curricular activities – 48-hour benders are not the way to go – especially after you've had the afore-mentioned fight. 
6. Plan for the future
If you're entering or moving into a long-distance relationship, the ideal scenario is to know how long you're going to be separated. It helps you keep a vital sense of perspective.
 
MORE LIKE THIS:
Are you going to be apart for a set period of time? Is there a good reason for this? And is this a good reason for both of you? Mutual respect and understanding about why you're here are integral to the success of a long-distance gay relationship – as is the knowledge that one day, not too far away, you'll be reunited in a rampant celebratory frenzy of romance and filthy fucking!
7. Miss him unbearably

 
The greatest challenge of them all: you miss him like crazy. You think about him all the time. You physically ache for him. The good news: these are the feelings that are going to keep you together, no matter what. You're in it for the long haul here.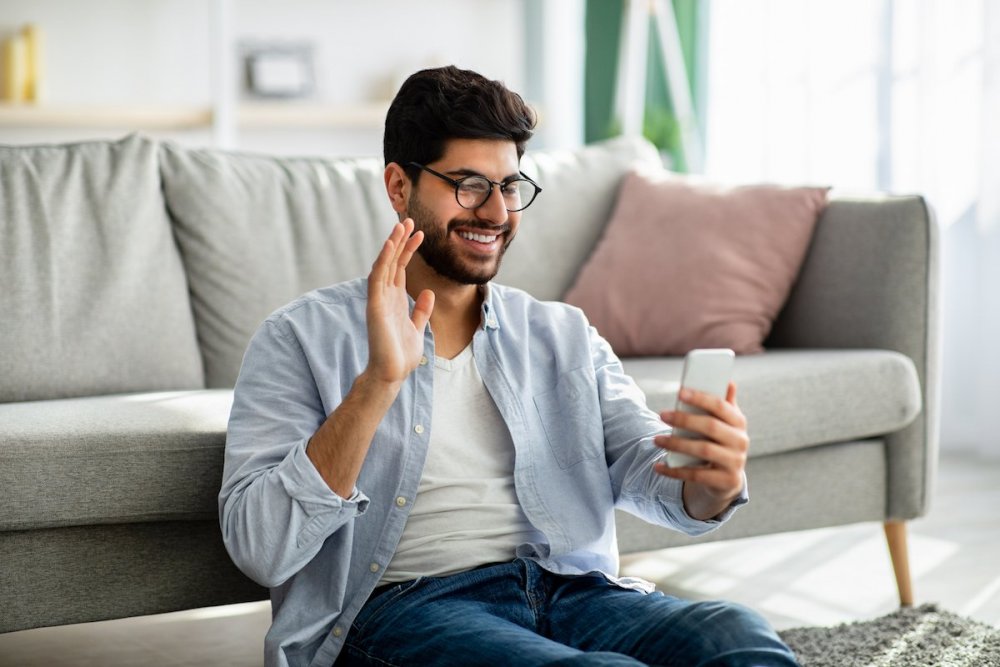 Miss him but make sure you stay in touch
But what can you do to ease the loneliness and the incredible longing for him? Devote yourself to activities for a set period – say 30 minutes or an hour. Logic says that eventually, you'll start to see time as limited – including the time that you're apart from your man. It'll also help to divide time into intervals and just concentrate on that particular moment. And, above all, do the things that make you happy.  
The bottom line: gay long-distance relationships
Making any relationship work requires constant effort, understanding and commitment. Chuck distance into the mix and you're going to have to go the extra mile to make things work. But it is possible. As queer men we have unique experiences and desires when it comes to sex, and this can often play a key factor in whether gay relationships can work long-distance. But by following our tips you will stand a decent chance. •
Main image: shutterstock/Prostock-studio
Have you been in a long-distance relationship? Share your advice on how to make it work in the comments below...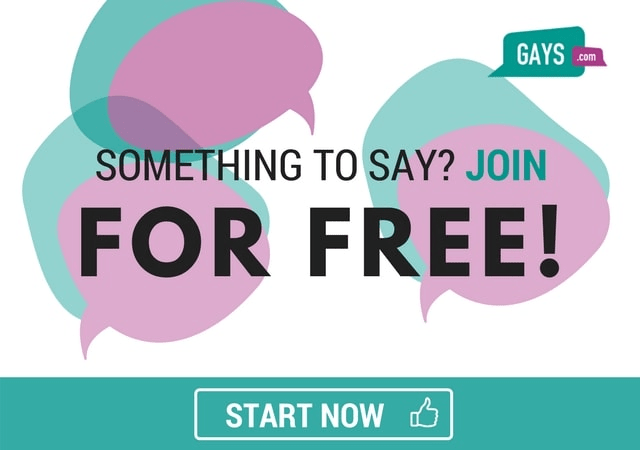 1