Gay men traditionally have more non-monogamous relationships than their hetero counterparts, but would you be up for a gay throuple? 

Alex Hopkins 

chats to one gay trio in the UK about how they negotiate their relationship – and the six rules the follow to make it work...
Fancy doubling your luck when it comes to relationship success? Both mixed and gay throuples are increasingly being feature in the media. Think Spanish drama Elite and the Netflix smash hit Tiger King; you may remember Joe Exotic's three-way wedding (although this may not be the best example of a threeway to emulate!). So, do you think you could be in a relationship with two other guys together?

A gay throuple is a type of polyamory that consists of three men in a romantic partnership. And the emphasis is on love rather than sex. But that's not to say that sex doesn't play a key role. Indeed, throuples often report having more and better sex than in monogamous relationships.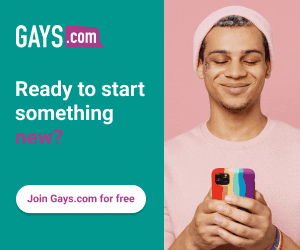 There are no official stats on the number of guys treating themselves to a threeway relationship. But gay men have long pioneered new types of queer families. In fact, studies suggest that as many as 50% of gay men now enjoy non-monogamous relationships. Moreover, in 2021, three gay men became the first gay throuple to be legally recognized as fathers. 
Exploring gay throuples
As with all unorthodox relationships, misconceptions and judgments surround the subject of gay throuples. They're commonly confused with threesomes and open relationships. However, in threesomes the dominant motivation is carnal. And the term is often associated with NSA hookups.

Gay throuples: the (three)way to go?

Meanwhile, open relationships are longer lasting and are formed when a twosome agrees that they can have sex outside of their relationship with people who don't then become their partner. They may play alone or together.

But with gay throuples, we're talking love, baby. Special bonds. These trios elect to spend their lives together. And share all that entails. This is the antithesis of monogamy and so-called 'respectability', which says that we should have only one partner to satisfy all our needs. But how realistic is this in modern life? 
MORE LIKE THIS:
Imagine having your multiple, complex needs met by different partners. Sharing your dreams, disappointment and financial burdens with two guys. Arguably the greatest advantage of gay throuples is that everything's times by three. Families. Friends. Sex. Support. Excitement.
"With gay throuples, we're talking love, baby. These trios elect to spend their lives together. And share all that entails. This is the antithesis of monogamy."
Little wonder this is a threatening idea for straight society and its stifling power structures. And this is perhaps why we're seeing a somewhat lurid focus on gay throuples. After all, when people feel threatened, they tend to attack.
How do gay throuples work? 
So, what does a real gay throuple look like? To get away from the scandalous headlines, we spoke to a gay trio from Manchester who live and thrive as a gay throuple.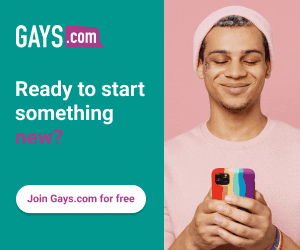 Paul, Dave and Shayne have been in a happy and horny gay trio for four years now. Initially, Paul and Dave were in an open relationship for two years. And then Shayne joined them after they met at the BDSM extravaganza, Folsom Street Fair. Heavily into the fetish scene, they now share a house. Here are their top six gay throuple rules.
1. Decide on deal breakers
Guys in gay throuples must establish firm rules that should never be broken. And these hard and fast rules frequently revolve around sex outside the throuple. Closed gay throuples forbid any sex outside the trio while open gay throuples permit play outside. But, in the latter, there are usually caveats. 
"We're in an open arrangement," says Paul, 46, the exclusive bottom 'daddy' of the three, who's into chastity. "So, we have loads of sex with other guys on the fetish scene. Our dungeon parties are pretty notorious! We play together, but also sometimes on our own with guys we're individually attracted to. But the love is for us three alone. Nothing jeopardizes that."

Negotiating sex is a key factor for gay throuples shutterstock/VladOrlov
2. Communication, jealousy, and judgement 
Honesty and clear communication are vital to gay throuples. Why? Because managing jealousy is a major challenge. And to avoid the ghastly green-eyed monster and anyone feeling left out, the trio must consistently share their thoughts and feelings. This spirit of togetherness is particularly important when confronting the judgements of wider society. 

"I still struggle with jealousy," says Dave, 35, who's a dom top. "So, people think I'm crazy for being in a throuple. But having to face uncomfortable emotions has made me more direct about my feelings. We're all very open about what we want and need. People always look down on things they don't understand. It's all projection. But we've got our safe bubble. Plus, most of our mates are on the kink scene, which is very welcoming and non-judgy."
3. Everyone is equal
There's no space for favorites in gay throuples. Everyone must be treated with the same amount of care, love and respect.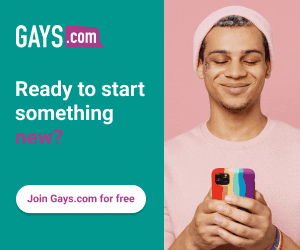 "I love them both equally," says Shayne, 28, the versatile guy of the throuple. "Sure, we fall out. But we never draw comparisons or do the whole 'Paul does this and you don't shit.' That's kids' stuff. You need emotional maturity for this kind of romantic and sexual set-up. And to understand that, each guy gives you something different."
4. Date (or deviancy!) nights
From chilled nights in to date nights out, carving our quality time as a gay trio is essential. Doing so means you're constantly checking in with one another to air problems when they arise. 

"Our lives are busy. We have different schedules," says Paul. "So, we often don't do what straights do: eat and watch TV together. Instead, we have a weekly Sunday afternoon session in the dungeon! We're on much the same frequency sexually. Then we chill together. And this means toxic stuff doesn't build up."

Ice stuff! Gay throuples can enjoy group dates shutterstock/yurakrasil
5. Sleeping and space
'Do you all sleep together, all the time?' is one of the common questions levelled at gay throuples. Whatever nighttime arrangements you choose, you need to give one another space. Physically and psychologically.
"'People choose gay throuples because it makes them happy,' concludes Paul. 'Monogamy is overrated and outdated. It's good for some. But not for us.'"

"I was wary of us moving in together," says Dave. "I need and value time alone. But it's working out, largely because we don't spend endless days together and are respectful of each other's space. And we each have our own bedrooms. Sometimes we all sleep together, usually once a week."
6. Compromise to craft a new way
Everyone needs to put in work and show that they value the foundations of gay throuple relationships. This means compromises are necessary. Often more so than in a monogamous relationship.

"There's give and take from us all. But if one of us is over-compromising that's a red flag," says Shayne. "Last year was tough as I spent four months working abroad. But now we welcome such challenges, because they mean we have to make changes. And that means we're constantly reinventing our relationship, which means it gets further and further away from heteronormativity – our idea of hell!"
The bottom line: gay throuples
Throupling isn't new. We're just hearing more about it through the media. However, the problem is that generally, only shocking stories sell. And until more guys in gay throuples speak out this is unlikely to change. But throuples all over the world are creating their own rules. And they're working for them. Yes, it takes trial and error and courage. But the dividends can be enormous.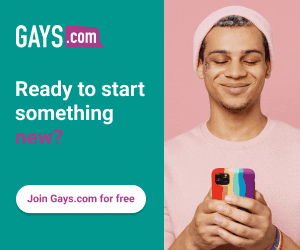 "People choose gay throuples because it makes them happy," concludes Paul. 'Monogamy is overrated and outdated. It's good for some. But not for us. And you know what we say? Those who like us, like us. And are welcome down the dungeon! And those who don't can, quite frankly, fuck off,' he says with a huge, warm and wicked laugh.  • 
Main image: shutterstock/seto contreras
Are you in a gay throuple or have you been in the past? What rules have worked for you? Let us know what we've missed by commenting below.
1