Gay London has undergone massive changes in recent years. Gay bars have closed not just in Soho, but also in other parts of the city – despite this, south and east London remain hotspots for LGBT nightlife. Gays.com writer Alex Hopkins gives his top picks.
 
SOUTH LONDON
Affectionately known as The Two Sewers, this cabaret bar/club is one of south London's most established LGBT venues. Set on Clapham High Street – which with two other gay bars is almost like a South London gay village in itself – The Sewers offers top drag acts, unapologetically cheesy pop, cheap shots and even cheaper men! Brace yourself for fun and frolics!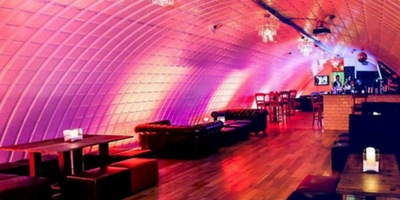 Kick your night off in Clapham's gay village by sampling the cocktail menu at the Bridge Bar, before stumbling up the road to get into your groove at The Two Brewers. Unlike many London gay bars, this one's got plenty of space – and the décor's good looking, just like the staff. 
 
No visit to South London would be complete without a trip to the venerable Royal Vauxhall Tavern (or 'Royal Vauxhall Taveeeern,' as legendary performance artist David Hoyle pronounces it). This historic LGBT venue continues to fight a battle against the threat of closure but remains as vibrant as ever with cutting-edge performance art and the infamous Saturday club night Duckie.
Shaping clubbing memories has been Eagle London's mission for over 12 years, making it the top destination for London's LGBT+ community and tourists from across the globe. Following a complete refit featuring a stylish new bar and dance area with a fresh, but welcoming industrial feel, what was once a predominantly men only venue, is now open to all. Don't miss Horse Meat Disco, Eagle London's legendary Sunday night stallion, and a brand replicated across the world.
Eaglelondon.com
EAST LONDON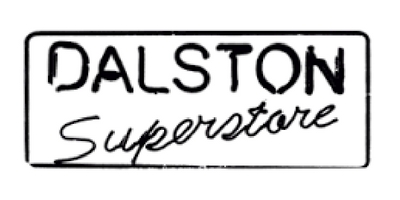 No, this is not somewhere to get your groceries – though some lovely fruit 'n veg can be on offer on certain nights. Dalston is gay hipster central, and the Superstore is the jewel in the crown. The bar's long and thin, with a basement (club, not dark room – those are few and far between in gay old London), and you'll find it packed with a queer and arty crowd every night of the week.

 
How can you not love a pub that's got the initials BJ in front of it? The White Swan, in Limehouse, in an east end institution – as famous for the hot rough trade that frequents it as the legendary drag acts that take to its stage every night except Sundays. It's been going for an astonishing 30 years, but a full refurbishment has transformed it into an ultra-swanky venue.
Once upon a time there was a gorgeous little gay bar on a street corner in the east end called the George and Dragon…and, yes, of course… then came gentrification! Fortunately, the owners have set up shop in a former lap dancing bar and seafood grill. Just like the George and Dragon, the place is delightfully quirky with falls full of interesting trinkets – and forget about traditional bar stools, here you're invited to take a seat on church pews!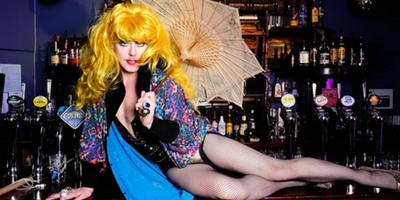 The brainchild of the darling of the alt-drag scene, Jonny Woo, The Glory offers east London something different, promising to revitalise the cabaret scene, which in Jonny Woo's words, "is at risk of becoming awash with Americanised Ru Paul wannabes." Expect film screenings, live music and performance art – this is the place where all queer creatives need to be seen.