One of the most significant and longstanding LGBT film events in the world, BFI Flare 2017 will include over 50 features, more than 100 shorts and a wide range of special events. Gays.com's Alex Hopkins braces himself to cover an exciting line-up of international and European premieres of the best LGBT cinema.
 
Keeping it legal
 
Seventy years ago, the 1967 Sexual Offences Act decriminalised homosexual acts in private between two men (who had reached the age of 21) in England and Wales. With recent advances in equality, it's sometimes easy to forget the profound impact that this legislation had on gay men's lives. The world premiere of Fergus O'Brien's Against the Law – which looks at the events that led up to the creation of the Wolfenden Committee on sexual law reform – promises to be a timely and powerful reminder. The perfect film to open the festival with on March 16th.
Grappling with gender
 
The centrepiece screening of the 2017 festival is the European premiere of Torrey Pines, described as "a psychedelic stop-motion animation about a child grappling with gender identity and a schizophrenic mother." Just a few challenges issues to deal with there, then! 
Keep 'em cumming…
 
Alan Cumming is one of the most respected gay actors, and can always be counted upon to deliver a powerhouse performance. In After Louie, he plays a New York artist, whose life is turned upside down by an encounter with a much younger man. Well, who hasn't been there – or doesn't want to be there?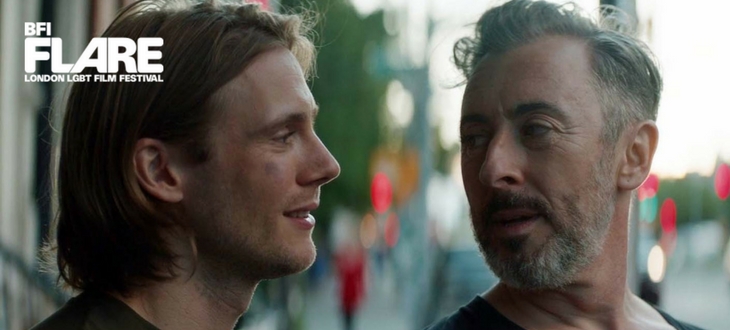 After Louie
 
Camp 'n Carrie
 
One of the great things about BFI Flare is that it gives you the chance to see some classics on the big screen. One such delight is Mommy Dearest, the deliciously camp biography of wire-hanger wielding Joan Crawford, starring Faye Dunaway. In 2016 we lost two other gay icons, Carrie Fisher and her mother, Debbie Reynolds. But, fear not, you can catch them again in Morgan White's The Slippers, a documentary about Dorothy's legendary ruby footwear in The Wizard of Oz. You can't get much gayer than that. 
Forbidden identities – and desires
 
Two fascinating documentaries uncover forbidden relationships and gender identities – in two of the world's most dangerous places. Out of Iraq looks at the love between two young Iraqi soldiers at the height of the Iraq war, while The Pearl of Africa traces the heroic story of Cleopatra Kambuga, the first out transgender woman in Uganda. Prepare to come away inspired – and humbled.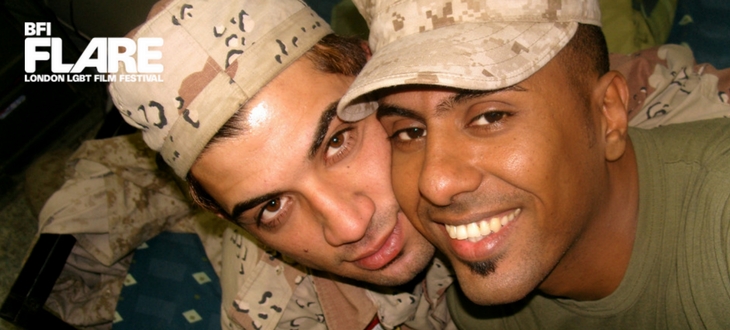 Out of Iraq

Trans triumphs!
 
There's still a long way to go for trans rights, and to win the battles; it's essential that trans visibility remains consistently high on the agenda. There's plenty to choose from in this year's programme. Highlights include FTWTF: Female to What the Fuck, in which several trans-identified people openly discuss the intricacies of transitioning, and The Trans List, featuring some of the world's most prominent trans people, including Caitlin Jenner and Laverne Cox, telling their stories.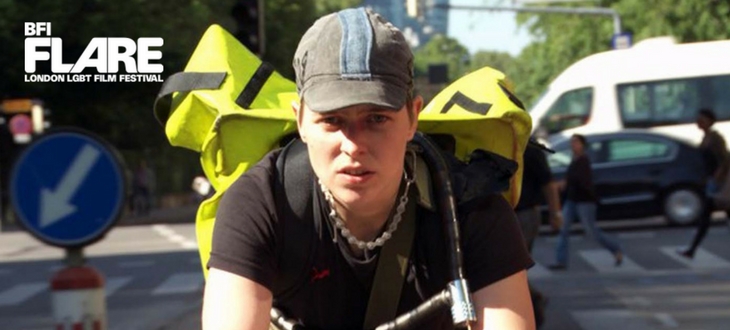 FTWTF: Female to What the Fuck

Crossing cultures
 
The festival closes with the premiere of Jennifer Reeder's Signature Move (March 26th). Billed as a comedy drama, it stars Pakistani-Canadian actress, Fawzia Mirza, Bollywood actor Shabana Azmi and Mexican-American Sari Sanchez, and is a cross-cultural romance about a lesbian living in Chicago with her recently widowed mother.
Other films to watch out for:
 
Last Man Standing:  a documentary charting the life of eight long-term survivors who live with AIDS.

Handsome Devil:  a look at the unlikely relationship between an isolated gay teen and his hot rugby playing roommate – in Ireland.

Two Soft Things, Two Hard Things:  something very different here: an exploration of the difficulties of LGBT life in Canada's remote Arctic Inuit population. See, we're everywhere! Tell that to our haters!


______________________________________________________________________________________
 
BFI Flare runs from March 16th-26th. Full listings at: 
Remember to check out Gays.com for our forthcoming festival coverage.