Brace yourself; wigs are gonna fly! This January the best of the queens are back in RuPaul's Drag Race All Stars Season Three. We look at the glamorous competitors – minus the tenth mystery girl. Who could she be?
Aja
Hailing from Brooklyn, Aja will forever be remembered for her mighty diss of Valentina way back in an episode of RuPaul's Drag Race Untucked:  when she compared her to Linda Evangelista. While nerves were arguably Aja's undoing last time around, if she gets them in check, she could well scale the dizzy heights of divadom. No mean feat, but when it comes to live performance and good old-fashioned showbiz pizzazz, this girl has got it!



BenDeLaCreme
The Sass from Seattle, BenDeLaCreme boasts an enviable set of drag skills, not least of all being an established burlesque performer. Famed for her indelible performances of solo shows Terminally Delightful and Cosmo on season six of RuPaul's Drag Race, she's fierce and far from fragile! Despite vowing never to do Ru Paul's Drag Race All Stars, and slamming those TV producers, she's back and ready to rock. A standing ovation for Miss Congeniality herself!   
 
Chi Chi DeVayne 
No relation to infamous porn director Chi Chi LaRue, but arguably just as indomitable, Chi Chi DeVayne held her own in season eight of RuPaul's Drag Race, even if her wardrobe left much to be desired. Was it low-budget glamour or merely scaled-up trailer trash? The jury's still out! However, when it came to sheer comedy and acting prowess she seized that crown. If she gets her styling right, she may just go all the way…
 
Kennedy Davenport 
Even the name oozes class, doesn't it? This tumultuous Texan is not to be messed with and made her mark in season seven of RuPaul's Drag Race. Supremely elegant – even (in fact, especially!) when doing the splits and kicks, there seems to be nothing this girl can't do. Kennedy's assured performances certainly make her a frontrunner for the coveted drag crown. Her Achilles heel? She needs to sex up those sewing skills. 
 
Milk 
Those New York queens sure aren't shy and retiring, as proven by Milk who was one of the standouts in RuPaul's Drag Race season six. With her innovative and fearless use of beards and boy drag, Milk is arguably one of the most interesting and progressive stars of RuPaul's Drag Race so far. It's all about the gender-fucking, darling! Yes, there may be some shortcomings in her acting and comedy. However, her intriguing yet utterly bizarre promise to grab that crown by "doing a triple axel jump…wearing a beard. And pregnant" will keep us all transfixed!
 
Morgan McMichaels
Show me a gay man who doesn't secretly love a catfight, and I'll show you a lesbian who doesn't volunteer down the local cat sanctuary. Oh, how we simply adored watching the hair fly in Morgan McMichaels' legendary catfights in season two of RuPaul's Drag Race. This queen is as accomplished and immaculately styled as she is thrilling to watch. It's all about the drama, darling, and it's going to be a brave (or stupid) queen who takes this one on!
 
Shangela 
Well, hello you Halleloo-La-Hoop girls, does saucy Shangela Laquifa Wadley have any weaknesses at all? The unforgettable Californian star of season two and three of RuPaul's Drag Race just gets up, brushes herself off, adjusts her slap and gets on with it! What a trooper! A definite frontrunner, it's tough to find anyone who rivals Shangela's consummate acting and performance skills. Yes, a little work may be required on the sometimes rather crude makeup, but otherwise, there's no disputing that this girl's got star quality. 
 
Thorgy Thor 
There's a second Brooklyn broad vying for the crown this time around, so Aja best watch it. Thorgy Thor proved herself to be a formidable performer back in season eight of RuPaul's Drag Race, and one can expect similarly mesmerising antics this time around. She may not be up there as a frontrunner, but she promises endless entertainment along the way.
 
Trixie Mattel
Trixie has created a real profile for herself since graduating from season seven of RuPaul's Drag Race. There's been the (surprisingly good) music and The Trixie and Katya Show – both of which have shown her to be a girl with genuine talent. Moreover, the makeup is faultless, and the singing is up there with the best. But will she bring the same level of success to All Stars as she has in her independent ventures? Those other girls best watch their backs. 
All Stars season 3 will premiere on January 25, 2018 on VH1

Are you a drag race fan? What are your predictions for the top 3? Start a thread in the Gays.com forum.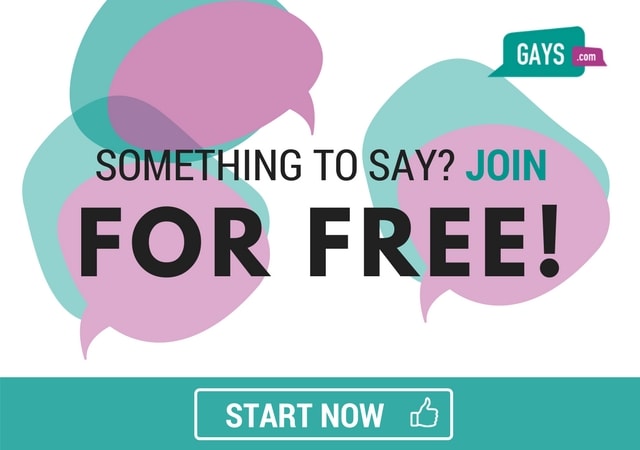 All images: RuPaul's Drag Race Wiki. David Lachapelle.