LGBT venues have always been popular with Hen/Bachelorette parties, but how easily have straight women and gay men been mixing, asks Alex Hopkins.

The notices on the doors of London's gay bars and clubs are now more numerous and obvious: "This venue operates an LGBT majority door policy." The message is unambiguous and non-negotiable: heterosexuals are welcome, but this is an gay space. Within the last few years, there has been something of an outcry on the gay scene about the number of Hen parties descending upon bars. Resentment has set in, and gay men, in particular, it seems, have had enough. But what exactly have they been objecting to? After all, doesn't every gay man love a 'fag hag'?

A year ago, at a hugely popular and long established venue that shall remain nameless in south London, I saw the "problem" in action – in lurid detail. Around 25 young women, in a state of advanced inebriation, practically stormed the stage as a popular drag queen was in full flight of lip-synching glory to 'It's Raining Men.'  Security intervened as drinks went flying and a fight broke out between a shaven-headed lesbian and the Bride To Be's matron of (dis) honour. And that was just in the front of the club. At the back, not even the thumping techno could drown out the cries of passion of another member of the party as she lifted her skirt (which was little more than a belt) and mounted a poor guy who was sat on a rickety bar stool.

This, of course, is an extreme example of bad behavior (why do I always have to witness it?), but many gay men I've spoken to have reported similarly unseemly exploits, which include everything from bar staff being insulted to Go-Go dancers being groped. These men have made their feelings plain: they're very happy for straight women to join them in their venues, and they enjoy them being them being there – as long as a sense of common decency is observed. Sadly, however, it seems that this has a tendency to vanish after several rounds of shots have been necked.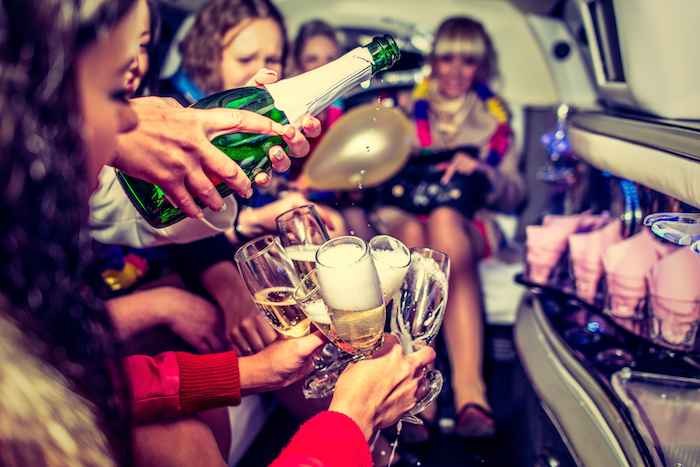 Why though has there been an escalation in this type of behavior? Heterosexual women, after all, have always had special relationships with gay men. Perhaps we can look at the increased acceptance of homosexuality by mainstream society for the answer. Assimilation, it can be argued, is a double-edged sword, and the flip side of saying "we want to be just like you" is possible that some heterosexual people (certainly not all), feel they have a license to disrespect the community venues which we have invited them into. Do gay men behave that way in straight venues? No, they would not dare to.

Inclusivity is, of course, crucial. LGBT people have fought long and hard for it, and for us now to say that other groups should be excluded from our spaces is hypocritical.  But, at the same time, there needs to be a balance, and we lose this balance the moment that gay people feel threatened in the spaces that they alone have created. How do these threats manifest themselves? Certainly in the outrageous shenanigans that I've described here, but also, I think, in less obvious ways. Gay people are not here for straights' entertainment. We're not circus freaks to be treated as 'camp' objects of barely disguised ridicule or to be patronized and reduced to little more than being 'fabulous.'  

But, I believe, there is something else at play here, which again can't be divorced from the LGBT community continuing to win equal rights with heterosexuals: notions of the 'Pink Pound/Dollar' have arguably spiraled out of control – and become distorted. In a relatively short space of time, we have gone from being shunned to being the latest ultra-cool, must-have label. Everyone wants a piece of us. We are a highly visible market waiting to be tapped into, whether this is for gay weddings, holidays or Hen dos.

The issue when big bucks enter the equation is that we risk selling out. Ultimately, we need to ask ourselves just how much of our culture and heritage we're prepared to sacrifice to keep the accountants happy. As gay bars in major cities continue to struggle and close, this question is becoming more urgent than ever. How can we attract new punters from outside our traditional demographic without losing our identity? As we search for ways to solve that dilemma, all of us – gay and straight – have a duty to build upon the links that have been forged between our communities. This starts with practicing mutual respect and understanding.