Since the Do It London HIV prevention program began in 2015, new transmissions of HIV among men who have sex with men (MSM) have fallen sharply. What is happening? Alex Hopkins speaks to Paul Steinberg, Lead Commissioner, of this flagship campaign.
What is Do It London?
Do It London is a HIV prevention campaign which targets all Londoners. Born in May 2015, there have been several different phases of the campaign. At various times these have focussed on testing and condoms. But since 2017, Do it London has promoted a  combination of method to prevent HIV: testing, condoms, Prep and achieving an undetectable HIV status. 

Do It London spends a quarter of its budget advertising on the city's transport network. It also specifically targets gay and bisexual men through digital and social marketing, including adverts on gay apps and porn sites. 
 
What impact has the campaign had on HIV rates?
"Since the campaign began in 2015, we've started to see a significant reduction in HIV transmission," says Steinberg. "And all evidence suggests that Do it London has been a major player in reducing transmissions.

"Back in 2014 and 2015, we were talking about there yet again being the highest new number of HIV infections among MSM in history. From 2008 onwards new transmissions of HIV among this group continued to climb year on year."

However, the latest figures, published by Public Health England, tell a different story. The estimated annual number of new infections acquired by gay, bisexual and other men who have sex with men in the UK has more than halved from a peak of around 2,700 in in 2012 to 1,200 in 2017.

Moreover, there has been a continuation of the decline in new HIV diagnoses among MSM. In London these have declined by some 44%: from 1,415 in 2015 to 798 in 2017. 

 
Do It London promo video from Lambeth Council.
 
The importance of HIV testing
"I frequently get asked whether HIV transmissions have fallen because less people are testing," says Steinberg. "But the answer to that is no. More people are taking HIV tests, so it's good news all round in the sense that gay men are testing more often and more frequently. And among these we're seeing far fewer HIV positive diagnoses."
 
What is the role of Prep in the fall in HIV transmissions?
A number of prominent Prep activists are quick to claim that this fall in HIV transmissions is largely down to the increased use of Prep.

"The interesting thing about Public Health England's November 2018 report is that it says it's too early to tell what role Prep has played in reducing HIV transmission among MSM," says Steinberg. "Infections started to reduce before Prep became available either privately purchased online or in the trials - or indeed in the new trail currently available on the NHS. Has the role of Prep been overplayed? Only time will tell, I think."

But, Steinberg explains, what most experts are saying is that the reduction in HIV transmissions among MSM is predominantly a combination of more people getting tested more often and getting on treatment earlier.

"In 2012 the average time between getting tested positive and starting treatment was 100 or 120 days. But in 2015 or 2016, you'd be on treatment within 30 days. What this does is reduce the community viral. It takes out about 60 or 70 days during which you could potentially be passing on HIV to other people."

Testing for HIV is, therefore, the "absolute gateway" for prevention, stresses Steinberg. "You need to test negative to take Prep. You need to test positive to become undetectable. You need to continually test to maintain those statuses. Testing if you're not using condoms is a risk reduction method. Testing when you're using condoms is good practice."
 
Condom fatigue among gay men
Are gay men sick of using condoms? While condom use has declined since the 1980s and 1990s, evidence shows that it's still higher among gay men than in the general population. According to Steinberg, the Do It London campaign dispenses 1.2 million condoms a year. 

"Every time I think I'm going to see in a report that we've under-delivered on condoms, I don't. So unless there are hundreds of thousands of condoms up in people's attics, we have to assume they're being used. So yes, condom fatigue is something we have to be aware of, but I'm not sure it's as widespread as some people might suggest."
 
The Do It Now message on HIV prevention: a combination method
"It's important to ascribe the reduction in HIV transmissions to good interventions," says concludes Steinberg. "What we've always tried to say is that we've promoted combination methods, which include Prep.

"We've faced criticism from some Prep activists for promoting a combination method. But what's unhelpful is to say is that HIV rates have fallen because of only one method. Different things work for different people. But what's interesting is that people opt for this bizarre binary choice: either Prep good or Prep bad. What we're trying to do with this campaign is to say there's some element of truth in all of these things."

"Our goal is to empower gay men to understand the benefits and risks - and to make their choices informed. It's ultimately about treating people as adults."

Find out more info about Do It London via their website: doitlondon.org 

What methods have you used to prevent HIV? Tell us what has worked for you by commenting below.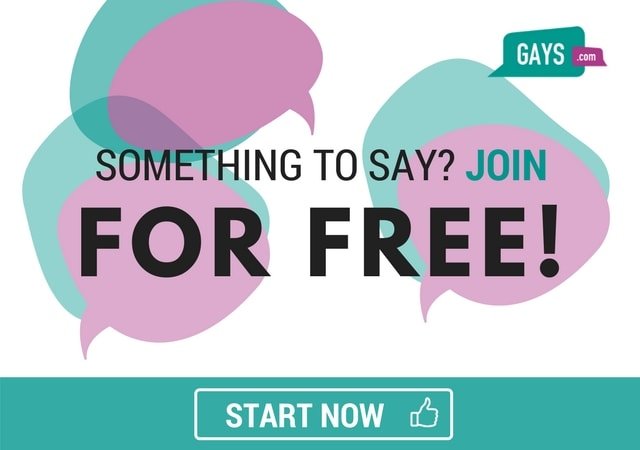 Images: model released from Shutterstock.com