James Maker lived the rock and roll dream before reinventing himself as a prize-winning author. As his memoir Autofellatio is republished, he talks to Alex Hopkins at Gays.com about life as a pioneering artist.
 
It takes a certain audacity to call your memoir Autofellatio, but then fearlessness and a disregard for the tedium of convention has always characterised James Maker. The book, which won the inaugural Polari First Book Prize in 2011, is this month republished by Inkandescent, a new publishing house committed to underrepresented ideas, subjects and voices.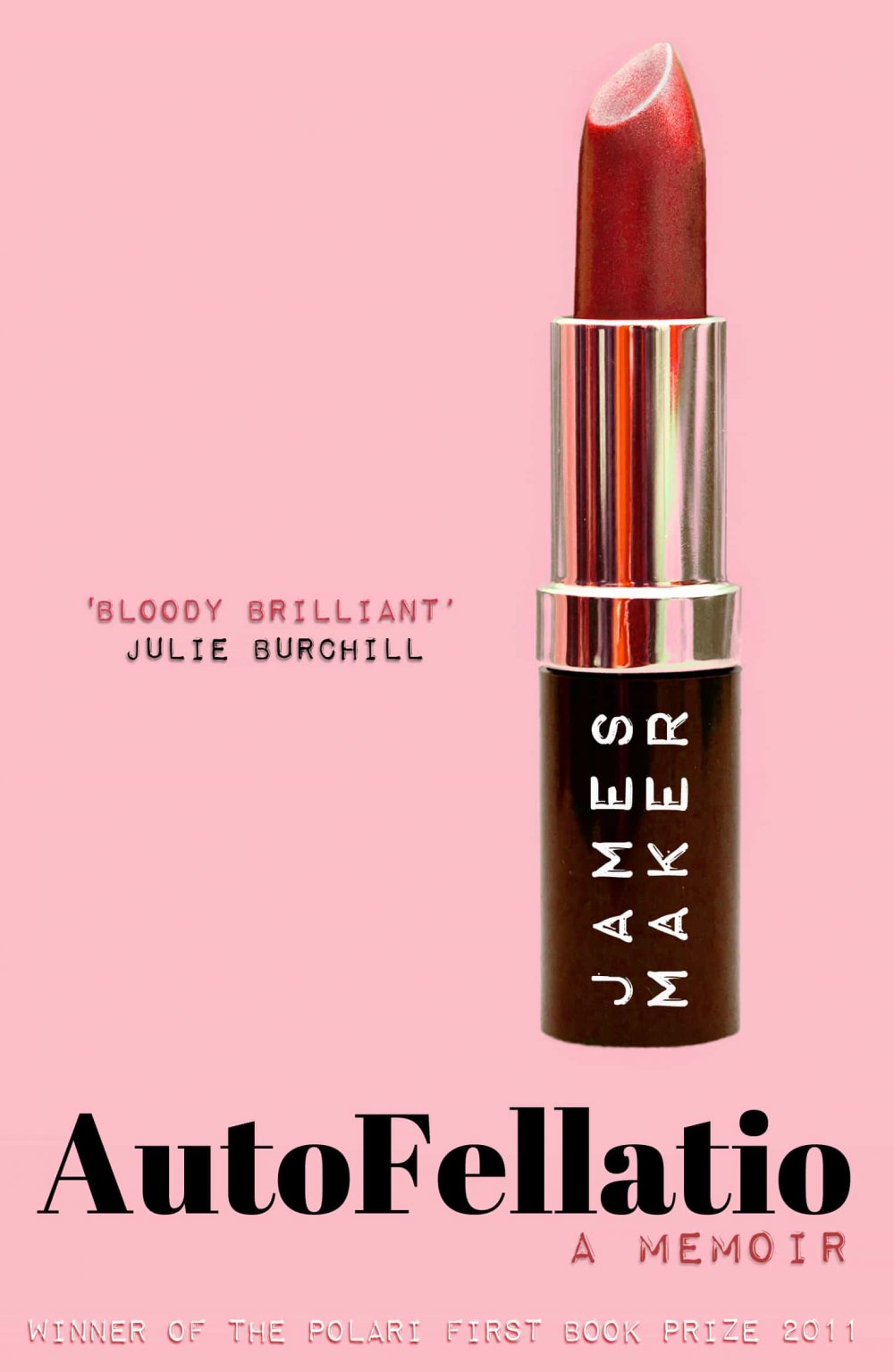 James Maker's voice is undeniably unique – as is his experience. He grew up in south London and became close friends with Smith's Frontman Morrissey, before going on to form his own bands, Raymonde and RPLA. Maker became that rarest of things: a gay man making it big in rock and roll. 

"In the 1980s, and unless you were Bronski Beat or recording Hi-NRG music, it was still highly inadvisable to be open about your sexuality if you were gay. I decided not to invent a story where I once had a girlfriend, but she died, leaving me permanently traumatised," he tells me. "Then, in the 1990s, I formed a hard rock group which was signed by EMI and Warners. That was deliberate because hard rock is a tough place unless you're painfully heterosexual."

All of this is detailed, with Maker's usual deadpan wit, in Autofellatio. The republished book contains candid photographs, which span a fifty-year timeline, taking in everywhere from London to Valencia – two of the cities in which Maker has trod (often in dangerously high stilettos) a frequently provocative path as a singer-actor and even a dominatrix. 

"I am a case in accidentalism", he says, explaining that he has rarely planned anything is his life. He has, however, repeatedly reinvented himself, defying the limits of what's considered "normal" – both in mainstream and gay culture. This makes the anecdotes in Autofellatio not only hilarious but wise and inspirational.

At a time when opportunities in both the music and publishing industry are shrinking, James Maker's 'Do It Yourself' philosophy – the ethos of the Punk movement – is refreshing and important.  It has, he says, been a mainstay in his life – and served him well.

"I've had a couple of major record deals before, which can be good in that you have some muscle behind you. The downside is that many decisions are taken for you, sometimes including artwork. That doesn't matter to some people, but it does to me: I'm choosy about which font appears under my face, or, indeed, across it.

"The DIY ethos comes from a creative independence and the desire to see one's work out there. Anybody can sit on a rejected manuscript for years and claim themselves a writer. But what's the point if you're not read, heard or seen? Record and publishing companies loathe to take the smallest risk, nowadays, but with the advance of technology you can now release your own single or album, or book, and be in complete artistic control of it."

Maker has certainly been busy. Not only has he written new chapters for the revised Autofellatio, but he's been back in the studio and, alongside the memoir, is releasing an album of demo recordings, The Milwaukee Sessions, which were originally made in the 2000s.

"Musically, it was quite a departure for me, it is more sparse and darker, but gives a platform to the voice which you don't get with squealing guitars." It certainly takes a rather unique individual – and talent – to write a song about gay serial killer Jeffrey Dahmer – and manage to make it both sinister, tender and exceptionally beautiful. 

But for Maker, taking risks is an integral part being an artist. There is, he believes, no time for anything else. What's the point? For as he says in Autofellatio, "Apart from Lulu and herpes, everything else is swept away eventually." 

James Maker's latest single is Long Walk Home, a cover version of a song first recorded by Sandie Shaw. In August he plans to release another single, Saunders Ferry Lane.
 
The iPad version of Autofellatio includes an MP3 of James Maker's song Maitresse, and the video trailer for the book.