In a celebration of Black Power, Gays explores four unforgettable black queer artists' inspirational lives and work.
Marlon Riggs
Who was Marlon Riggs?
American filmmaker, writer and gay activist Marlon Riggs was born in 1957 and died from Aids in 1994.
He endured racist and homophobic abuse throughout his childhood in Georgia. But he triumphed over the bullies, going on to study at Harvard.
At university, he became aware that he was gay. But he was too courageous to hide in the closet. Noting that there were no courses at Harvard dealing with homosexuality, Marlon Riggs decided to initiate change. He petitioned the history department, insisting that he wanted to study male homosexuality in American fiction and poetry. His life work had begun.
Why do you need to discover Marlon Riggs?
Marlon Riggs refused to be held back by endemic racism and homophobia. He would not be silenced and forged his own path.
He immersed himself in interpretative dance, history and poetry. This was a life devoted to the pursuit of art – and the many ways it can transform the world. But it's for his filmmaking that he is best known and rightly celebrated.
Where should you start with Marlon Riggs' work?
Marlon Riggs' seminal film was Tongues Untied. It hit US TV in 1989 – and caused a huge political backlash.
The groundbreaking film focuses on Riggs' work and other prominent gay activists, such as Essex Hemphill and Joseph Beam. All men were by this time infected with HIV. The great news: the film is available on YouTube – and it's essential viewing.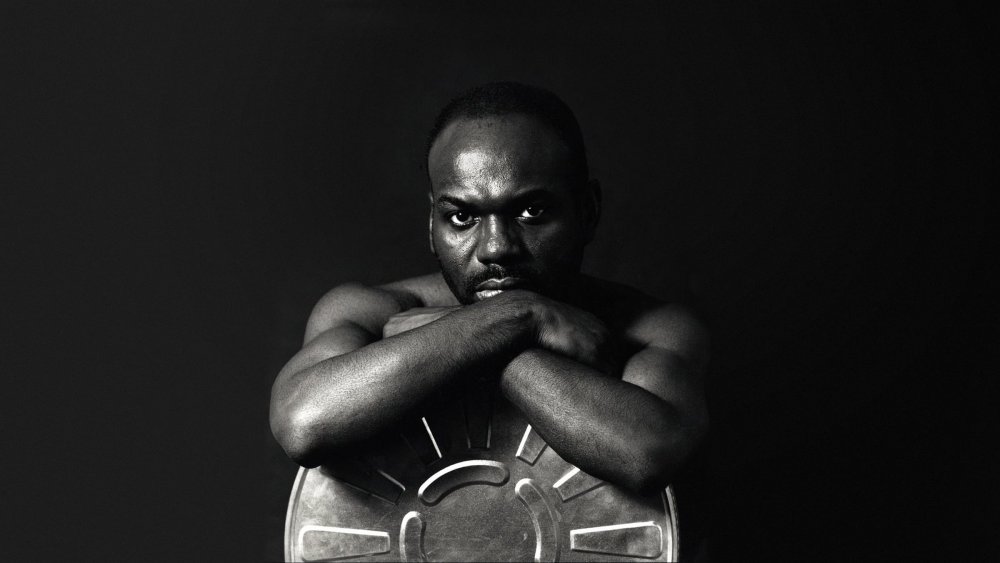 Audre Lorde
Who was Audre Lorde?
The indefatigable Audre Lorde described herself as 'black, lesbian, mother, warrior, poet'. She was all of those things and much more.
Audre Lorde's journey began in 1934 in New York, where she was born to Caribbean immigrants. She died of breast cancer in 1992. She was 58 years old.
Audre Lorde was drawn to poetry from an early age. It became her way of articulating the hostile world. After gaining a masters degree in library science in 1961, she wrote, taught, and even launched a publishing house for women of colour.
Why do you need to discover Audre Lorde?
Audre Lorde was a fierce champion of outsiders. Her work on race, feminism and sexuality was uncompromising. She left an astonishing legacy. The Audre Lorde Project was founded in 1994 and still exists as a prominent organisation for LGBT people of colour.

Where should you start with Audre Lorde's work?
Audre Lorde gave us a vast body of work, encompassing poetry, prose and academia.
Start with her 1973 National Book Award winner poetry collection From a Land Where Other People Live. There are several good documentaries on Audre Lorde's trailblazing life. Check out 2002's The Edge of Each Other's Battles: The Vision of Audre Lorde.
James Baldwin
Who was James Baldwin?
One of the most outstanding black, gay writers in history. That's the short answer.
Novelist, playwright, poet and activist, James Baldwin was born in New York in 1924. He died in 1987 from stomach cancer at his home in France. James Baldwin realised he was gay when he was a teenager. Appalled by racial prejudice in the United States, he left for Paris at age 24 and soon played a pivotal role in the cultural radicalism movement on the city's Left Bank.
Why do you need to discover James Baldwin?
James Baldwin remains a significant influence on artists of all races and sexualities. 
He was a proudly out black man at a time when such men encountered appalling victimisation. All odds were stacked against him. But he defied them to produce work of incredible beauty and searing honesty.
Where should you start with James Baldwin's work?
James Baldwin's Giovanni's Room tells the story of a doomed gay relationship between two men in Paris. It's an exquisite novel – and it changed the face of gay male literature.
His third novel, Another Country, also broke new ground. The book explores bisexuality and black homosexual masculinity in Greenwich village.
Marsha P. Johnson
Who was Marsha P. Johnson?
Activist and self-identified drag queen, Marsha P. Johnson was born Malcolm Michaels junior in New Jersey in 1945.
She was one of the founding members of the Gay Liberation Front. Additionally, she was a veteran of the 1969 Stonewall Uprising. In other words, Marsha P. Johnson helped win LGBT people the freedoms they sometimes take for granted today.
Why do you need to discover Marsha P. Johnson?
Marsha P. Johnson's story is one of survival and courage. It's an example of a life lived on the margins.
But it was also a life that helped change things for the better for hundreds of thousands of LGBT people. Tragically, that life was cut short in 1992, when Marsha P. Johnson's body was found in The Hudson River, New York.
Where should you start with Marsha P. Johnson's work?
Malcolm Michaels junior went by the moniker 'Black Marsha' and then Marsha P. Johnson as a drag queen in New York.
She was a well-known and much-loved figure on the burgeoning LGBT scene. Discover more about Marsha P. Johnson's extraordinary life in the Netflix documentary The Death and Life of Marsha P. Johnson. This deeply moving film investigates her death and gives a fascinating glimpse of a sadly vanished New York.
Who are your favourite black queer icons – and why? Let us know by commenting below.
1