You're perennially single, and your infuriating best friend is always in a relationship. It just seems so unfair. But is the life of a gay serial monogamist perfect? Gays.com looks at the reality behind the 'happy for now'.
Can gay serial monogamists be alone?
Life as a single gay man can be tough. Sure, there are times that it's fun that your front (or back) entrance resembles a revolving door at a major department store during the January sales. But on other occasions, the loneliness is suffocating. 

However, the major difference between you and your gay serial monogamist friend is that you know how to be alone. You've mastered independence and only have yourself to rely upon. Many gay serial monogamists simply can't stand being alone. They may suffer from unhealthy traits like co-dependence, relying too heavily on their partner, or even love addiction. And when that partner vanishes, as all men eventually do, your friend is as lost as Dorothy before she got to that Yellow Brick Road. 
 
Do gay serial monogamists only live for the moment?
As you look on with envy at your gay serial monogamist friend, asking why you can't find a husband, take stock. Many gay serial monogamists are merely living for the moment. It's time for you to keep a log of how long their relationships actually last. The prospect of marriage likely terrifies them.

Yes, they are oh so hideously smug about their "boyfriend" or "husband", dropping his name at every conceivable opportunity. However, given that they make Elizabeth Taylor look like a paragon of staying power in a relationship, is your lifestyle of rampant sex with half of the neighbourhood that different? The truth is they may be no closer to finding a husband than you. And you're creating much more scandal in the process.
 
Are gay serial monogamists just serial daters?
Once you've started your log of your gay serial monogamist friend's dalliances, it's time to do some probing analysis. There is a fine line between being in a relationship and just dating. What sort of commitments have these guys really made to one another? 

Then there are the frankly noxious ideas about 'respectable gays', which are as prevalent and difficult to eradicate these days as a particularly aggressive outbreak of scabies. 

Are gay serial gay monogamists just too hung up on fitting in? Dating can become as meaningless and painful as a spit 'n shove hookup if you don't hammer at it from the right angle.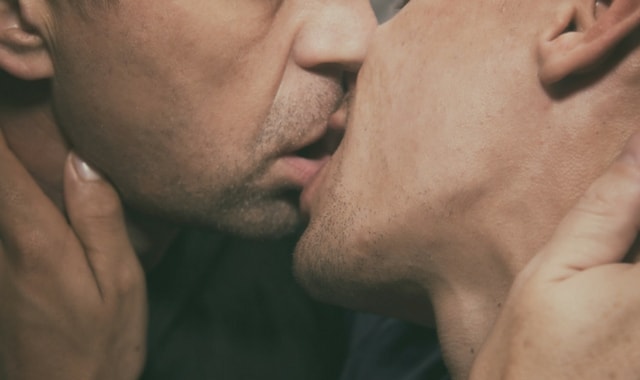 Serial shagger or a serial gay monogamist?
 
Mmm, hang on, doesn't 'serial' just mean 'temporary'?
And here's the crux of the matter: the very word 'serial' suggests a temporary set up. At some point, the relationship is going to go tits up. There will be magnificently ugly scenes, slander, sordid recriminations and a handbag fight on the EasyJet back from Gran Canaria. All very unseemly, but also rather perfect, because it's highly probable that the gay serial monogamist is hopelessly addicted to drama. 

All of those wonderful things that are so often associated with relationships (intimacy, romance, great sex) can also be found in just one afternoon of spontaneous pillow biting. It's all about chemistry. Indeed, the connection you may find with a guy in a one-time hookup could be more worthwhile than yet another two-month ''happy ever after' of the gay serial monogamist. 
 
Do gay serial monogamists know what they want?
The reality is inescapably vile: there is far too much societal pressure not to be single. There was once a time when this did not apply so much to gay men. However, in the age of equal marriage, some gay men may feel that they have failed if they're not in a relationship. 

But are those gay men who parade proudly (and often obnoxiously) from one boyfriend to another as terrified of being single as they are as spending the rest of their life (or at least a good five years) sharing a Louis Vuitton travel trunk with just one guy? In the often tawdry, frequently humiliating and unexpectedly joyous bring-and-buy sale that is the human heart, it is all too easy to forget what we really want and feel.

The timeless truth is that love and a meaningful relationship takes work. Yes, the spark must be there, but once the honeymoon is over, you're going to have to invest time and patience to build a solid future which satisfies each of your often different needs. 

All of this takes more time and effort than both a serial shagger or a serial gay monogamist is willing to expend. But only by getting out there and trying all options with new, different types of guys can you even stand a chance of finding your dream.
 
Looking to meet a guy for that one everlasting happy relationship or just another one of many? Explore all possibilities by dating with Gays.com.