Queer culture often equates youth with beauty. However, things are changing; mature men are becoming increasingly desired. Welcome the rise of the silver daddy! 

Alex Hopkins 

chats to some silver daddies and their admirers to find out more about being gray and gorgeous...
 
'Nobody loves a fairy when she's 40', goes the old song. Indeed, the big 4-0 has long struck terror into gay men's hearts. Fears of being left old and alone. Or the utterly unthinkable: a steadily diminishing supply of sex. 

However, the boom of silver daddy culture tells an altogether more positive story. At the time of writing, the #silverdaddy hashtag yields 129k posts on Insta and 23.9m views on TikTok. And then, of course, there's porn, with over 1,300 clips starring 'mature' men on Pornhub's gay channel alone. 
The allure of silver daddies
Yes, daddy love is real and rampant. Just look at the worship of silver daddy celebs such as George Clooney and Idris Elba.

But what sets a gay silver daddy apart from a bog standard daddy? One could argue that the term daddy is becoming increasingly meaningless. After all, you'll find guys as young as 30 marketing themselves as daddies online. A daddy at 30 – really?!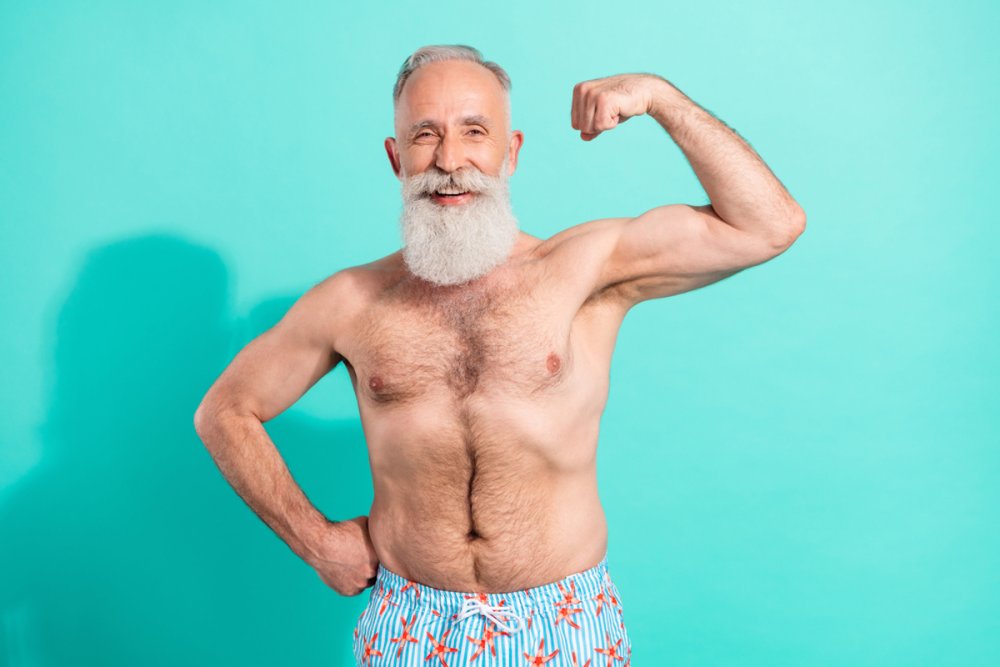 Sexy and silver: what's not to love?
 
However, silver daddies fall into a far more distinguished category. At least 55, sometimes devastatingly handsome, and always sporting grey or silver hair, these specimens are total catches. But other than their magnificent manes, what's the secret to their allure?

'Firstly, let's deal with the elephant in the room,' says Ryan, 26, a silver haired daddies devotee. 'Money. Both younger guys and silver daddies often get deeply offended by the implication that their relationship is based on what the younger guy can get. Contrary to popular belief, we're not all sugar babies.'

Far more important, for silver daddy admirers are the qualities we assume that older men have in abundance: wisdom, maturity, kindness and manners. 
MORE LIKE THIS:

'A silver daddy has been around the block,' adds Ryan. 'He's perfectly placed and often willing to give advice and support to help you navigate life. That's precious. But for the relationship to work, I have to be able to give him something too. Co-dependent stuff never works.'

'And these guys know what they want,' says Scott, who at 40 shows that silver daddy lovers aren't only twinks. 'I'm into guys at least 20 years older than me – gentlemen. Genuine silver fox daddies. I value talking about more serious things: politics, not pop music. I find guys my age boring, and many under 30s nowadays have short attention spans.'
"Silver daddies fall into a distinguished category. At least 55, sometimes devastatingly handsome, and always sporting grey or silver hair, these specimens are total catches."

And then, of course, there's the erotic appeal of silver haired daddies. 'A flash of silver chest hair drives me wild,' says Ryan. 'But it's also about older men's confidence, how they carry themselves. Guys my age don't get it. It repulses them.'

But isn't that tied up with the ageism prevalent in gay male culture? And an unwillingness to embrace different ideas of beauty? Greying hair is commonly associated with physical decline and weakness.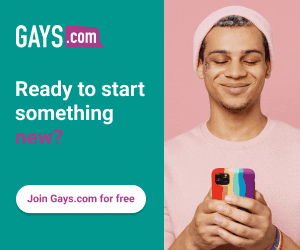 'There's a tendency to over-psychoanalyze things,' says Ryan. 'People often think I have issues with my father. I don't. I've just always been turned on by much older guys. It's as much a part of my identity as being gay. And the truth is that different people are turned on by different physical characteristics.'
Silver daddy success
The internet has transformed how silver daddies and their admirers meet. The website SilverDaddies was founded 19 years ago, while rival site Daddyhunt has been active for over 15 years. 

However, in more recent times, there's been an explosion of additional silver daddy material online, thanks in no small part to Instagram. And then there are countless blogs proving that grey is great and that saucy silver foxes come in all shapes and sizes. Fancy a silver daddy bear? Or a silver muscle daddy? They're all ripe for the picking.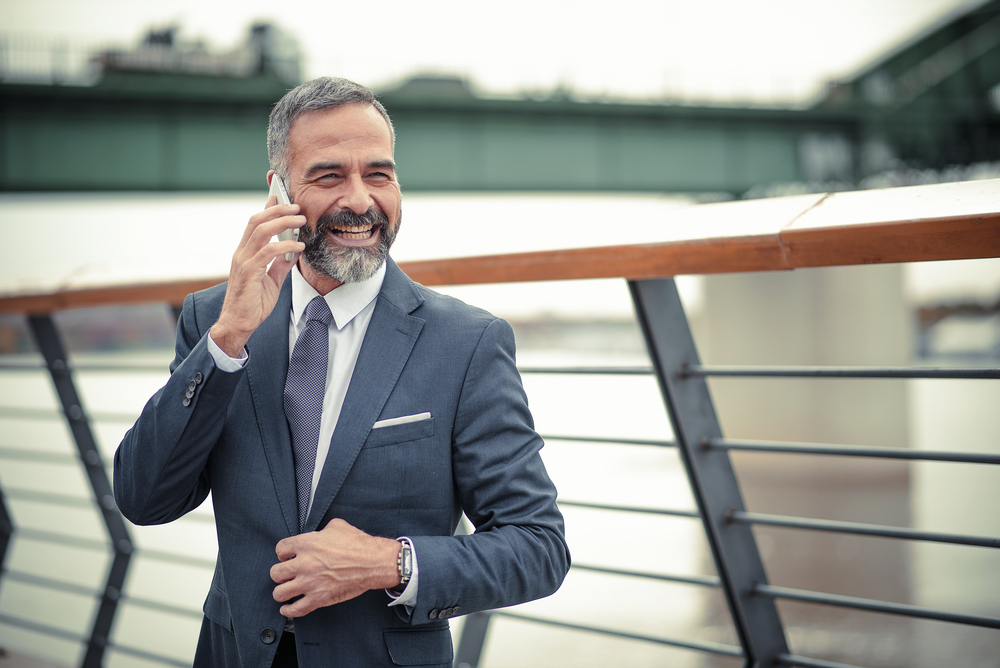 Silver daddies: distinguished and dapper! shutterstock/TeodorLazarev
All this means you don't even need to join a Daddy-specific dating site. You can simply check out Insta and hit up hot silver daddies of your choice. But what does silver daddy success look like for these much-lauded older gentlemen?

Colin, 60, started going grey in his late 40s. At first, he dyed his hair but then gave up. 'It was too much hassle,' he says. 'And one of the perks of getting older is that you get more comfortable in your skin.'

By the time he was 50, he was grey all over: 'Yep, collars and cuffs match,' he admits. 'But when I entered my 50s I resigned myself to getting less sex. Sadly, older gay men can become invisible.'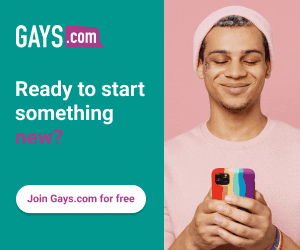 But, to his surprise, he found that guys as young as 20 were hitting him up on gay dating apps. At first, he was suspicious. 'Were they after money? But then one 23-year-old guy started enthusing about my greyness.'

Realizing that he was a catch, Colin joined Daddyhunt and began meeting younger men who lusted after silver haired daddies. Was it just a case of sex, or something deeper? How did he navigate these cross-generational arrangements?
"A silver daddy has been around the block. He's perfectly placed and often willing to give advice and support to help you navigate life. That's precious."

'Sex was initially the driving force,' he says. 'What could two guys decades apart have in common? But then I met a 24-year-old who was really mature for his age. He'd always loved older men, not just sexually, but emotionally. He was bullied at school, so had issues trusting his peers.

'We talked on a very deep level and had a real connection, better than many I've had with guys my own age. We were together for several years. And it was a two-way thing, which I think is crucial. I was going through a tough time after my mother died, and he was there for me. I've had plenty of FWB set-ups too. And they weren't just about fun, but something more meaningful. Being a silver daddy has been hugely liberating. In fact, it's given me a new lease of life!'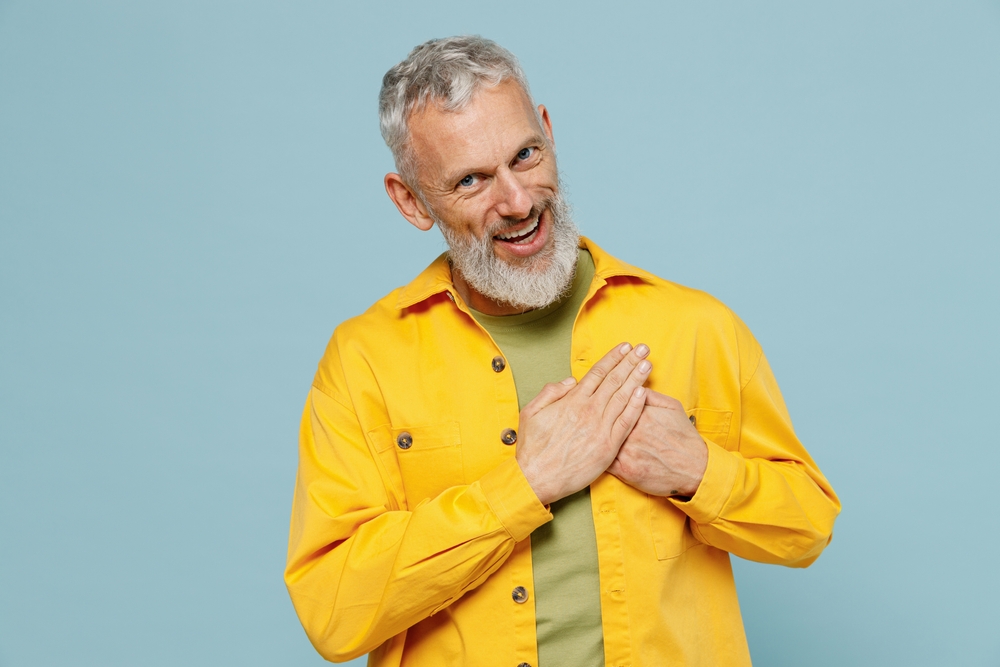 Would you give you heart to a silver fox daddy? shutterstock/ViDI Studio
Six sexy gay silver daddies we love
These six silver haired daddies are gay, gorgeous and talented. Total catches! 
1. Armistead Maupin
Gay literature royalty Armistead Maupin gave us the beloved Tales of the City series. He met his husband Christopher Turner on Daddyhunt, which Turner owns. The happy couple married in 2008.
2. Anderson Cooper
Supreme silver fox daddy Anderson Cooper has carved out a hugely successful career as a journalist. He and his former partner Benjamin Maisani co-parent Cooper's two children. 
3. Andy Cohen
Pioneer and father to two, Andy Cohen is the host of Watch What Happens Live. And he was the first out host of a late-night US talk show. 
4. Aiden Shaw (now Aiden Brady)
The 56-year-old Brit Aiden Shaw is porn royalty and an author. Now known as Aiden Brady, he's also now a much-in-demand gay silver daddy model. 
5. Tan France 
Fashion designer and style expert on Queer Eye, Tan France has been setting trends for decades.
6. Tom Ford
Multi-talented silver daddy Tom Ford revitalized Gucci before setting up his own label. Oh, and he's directed critically acclaimed films A Single Man and Nocturnal Animals. 
The bottom line: silver daddies
Gone are the days when older gay guys were sent out to pasture. Grey is increasingly the new gold. And legions of guys across the generations are enjoying one another in unexpected ways. 

Every gay silver daddy relationship is different. But the trick to success perhaps lies in mutual support, love and respect. And by banishing assumptions, judgments and stereotypes we can all open ourselves up to new realms of emotional as well as sexual fulfillment.  •
Main image: shutterstock/Roman Samborskyi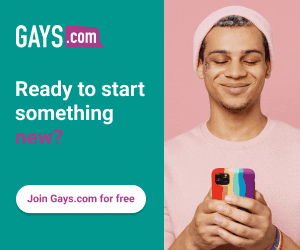 Seeking the ultimate silver daddy bear or elegant silver fox daddy? Sign up to our site and get browsing. Are you a silver daddies lover? Share your thoughts with the community below...
1