The past year has changed how we exercise, especially with gym closures, but that doesn't mean we need to pile on the pounds! If you're looking to continue home workouts (or start them), we've got eight of the hottest fitness trainers you can follow from home to get in shape.
Hot fitness trainers 1: Courtney Paul
The words CPX Booty Buttlift should be enough to get your attention. The program is the brainchild of one of New York's hottest fitness trainers Courtney Paul. Through weights, resistance bands and cables, he promises complete body transformation. This hot gay personal trainer offers three 50-minute virtual sessions each week. Add in a diet plan that gradually cuts excess sugar, and those long-sought-after washboard abs will be obtainable. 
Hot fitness trainers 2: Dave Marshall
Who wouldn't lust after a six-foot-three tall Australian? Add in the fact that Dave Marshall is a pro-wrestler, and it's no wonder he's accumulated a legion of fans. Dave Marshall hails from Perth. But thanks to Instagram and OnlyFans, you can get up close and personal with one of Australia's hottest fitness trainers. His feeds are eye candy central, and he documents everything from his fierce leg sessions to rampant chest days – along with motivational gems to get those muscles pumped.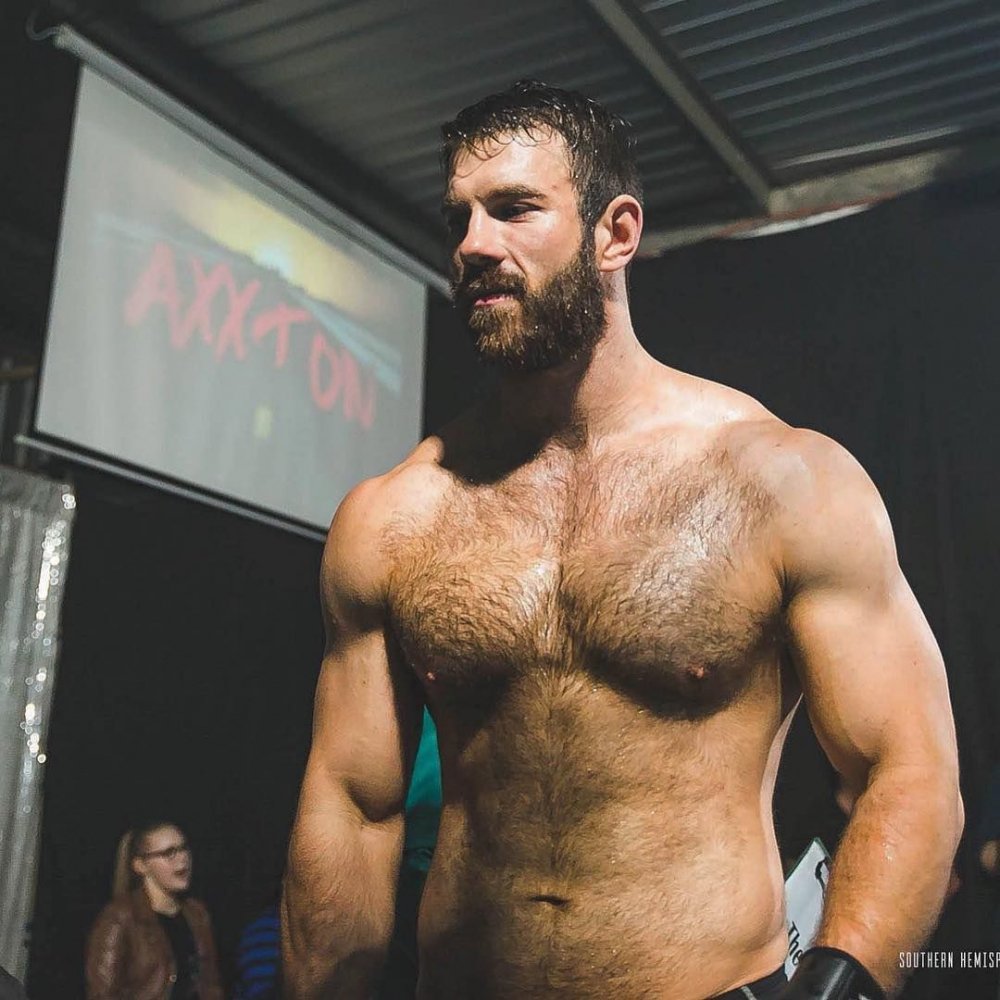 Dave Marshall will make sure you're in form 😈 
Hot fitness trainers 3: Paul McNulty
Scotland is known for its sumptuous beef, not to mention those eye-watering beef bayonets beneath tantalising kilts! Celebrated for his 'Bubble Butt' workout, Paul McNulty epitomises the hot gay personal trainer. Hundreds of gay circuit queens can testify to the results – and showcase them at the big gay parties across the world. Paul earned his stripes training in the gym, but like many of the hottest fitness trainers, he has moved his services to Instagram, where he has a loyal following.
Hot fitness trainers 4: Bolu Okupe
Now here's a fascinating and courageous hot gay personal trainer backstory for you! Bolu Okupe's father is a homophobic Nigerian politician. But that didn't stop Bolu coming out, proclaiming himself 'Gay AF' as he posed beneath a rainbow flag. Hurrah! The move will undoubtedly guarantee Okupe thousands of more followers. You can join them – and help defend Bolu from an appalling avalanche of racist and homophobic abuse.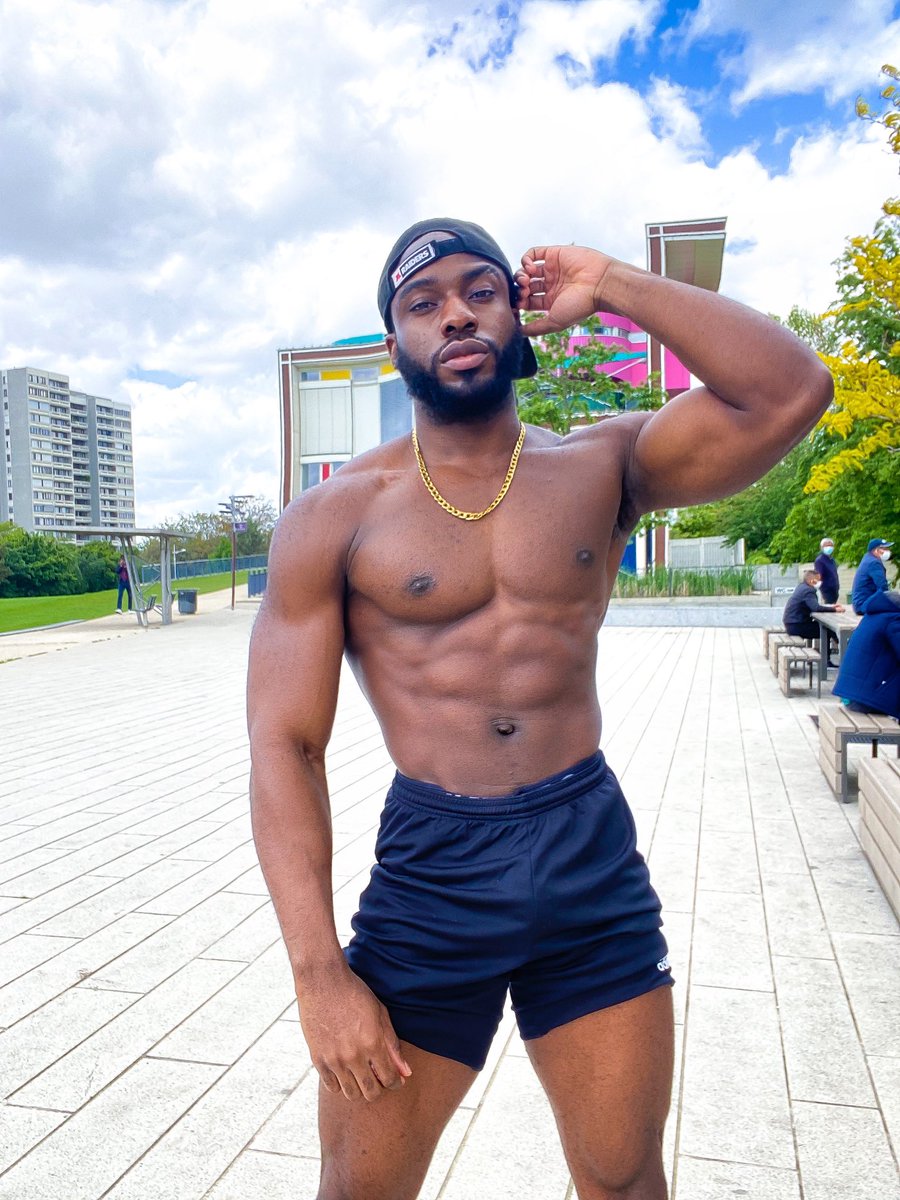 When watching Bolu Okupe its hard not to get distracted 😳
Hot fitness trainers 5: Branden Hayward
This hot gay personal trainer focuses on high-intensity workouts, and he counts celebrity clients such as drag queen supreme Peppermint among his clientele. Branden Hayward offers a unique roadmap for training known as DreamBody and provides tailored nutritional advice and a personalised workout. Crucially, he creates a program that you will be able to sustain.His website is packed with helpful information to help you achieve your goals. 
Hot fitness trainers 6: Ant Cushion
Hot gay personal trainer Ant Cushion invites you to join his FITAF Family. This cute British twink works alongside his similarly delectable fiancée Nick to inspire you. Sign up to his home gym, which you can follow online. His workout videos cover everything you need to get in shape for your return to the gay scene. Yes, you will return and turn heads once more if you follow Ant's top fitness tips! If that's not enough, check out his Insta for those much-needed Thirst Traps. You won't be disappointed!
Anthony Cushion is ready to teach you some moves 😜
Hot fitness trainers 7: Kenta Seki
This hot gay personal trainer is a massive brand in his own right. Kenta Seki has starred in hundreds of online workout videos. Whatever part of your body you're looking to hone or grow, Kenta Seki has the solution. The key to remaining healthy and developing your body is variation by mixing up your workout routine. Thanks to Kenta Seki's Insta workouts, you'll be exploring new ways to push your body every few days.
Additionally, Kenta joins a significant cohort of hottest fitness trainers. Among others, he works alongside Jonathan Van Ness from the legendary makeover show Queer Eye.
Hot fitness trainers 8: Gavin McKay
Among this hot gay personal trainer's passions are Speedos. And no one can deny that he looks divine in them. Moreover, follow his routines, and you'll be ravishing in your scanties too. Gavin McKay may be based in Philadelphia, but the internet means he is accessible to all. Check out his now world-renowned HIIT workouts. Gavin offers a wide range of classes that will help you sculpt a lean but strong body. Additionally, he's an advocate of plant-based foods. 
Join Gavin, his husband Trent and their lovely dog Cooper to usher in a healthier, infinitely more desirable you. 
Which hot gay personal trainers are you following? Let us know who we've missed by commenting below. 
3