London is well-known for its amazing LGBTQ+ life, but how do its gay saunas or bathhouses compare since the closure of the once-almighty Chariots? From Sweatbox Soho to Sailors to Legs 800, here's our review of the current best gay saunas in London, the UK's capital of cool.
For years, the Chariots chain dominated London's gay sauna scene, boasting enormous and penis-packed venues in Shoreditch, Waterloo, Vauxhall, and beyond. However, when Chariots went into administration in 2021, it permanently closed all its saunas – meaning gays across the UK capital and beyond wept tears of sadness.

Indeed, branches of Chariots used to be all over London – like a fast food chain for fellatio. However, its collapse has actually been positive: in 2023 the remaining gay saunas in London are busier than ever. Many have had to improve facilities to attract those of us who now have the choice of using gay dating apps or exploring London's gay cruising areas instead.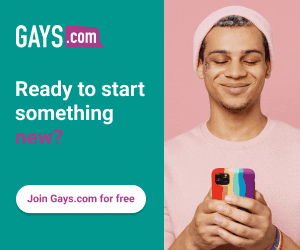 Indeed, there are still many bathhouses to visit in the capital. Gay saunas in London generally offer a great range of well-maintained facilities and many also open late or even 24-hours. Furthermore, membership is usually not required. Minimum age is 18, so if you're lucky enough to look young, ensure you bring a valid photo ID to guarantee entry. 

One of the highlights of the London gay sauna scene is that it reflects the city's diverse community. Central London's Sweatbox Soho, Pleasuredrome and Locker Room saunas cater to a more mainstream crowd, while Legs 800 in the East End caters for a bi/TV/TS crowd. 
Best gay saunas London: our Top 7
Need to let off some steam after a hard day of work or exploring the UK capital? Here – in no particular order – are the seven best gay saunas London has to offer. Many of them claim to be the biggest, the best or the longest-running... so, what's the real T?
1. Sweatbox Soho
London gay saunas don't come much better than Sweatbox. Situated in the gay village of Soho, this queer-run establishment revolutionizes the bathhouse experience: it's a sauna and a gym rolled into one. indeed, facilities in this London gay sauna include a fully-equipped gym, large café bar, 30-man Jacuzzi, three steam rooms, and a large Turkish hotroom.



Wanna pump? The gym at Sweatbox Soho sauna. Image courtesy of Sweatbox

One of the best things about Sweatbox Soho is that is open non-stop: 24 hours a day, seven days a week. Furthermore, you can join as a member (£75 a month/ £750 yearly)  or choose from a variety of passes letting you, ahem, come and go as you please – 24h (£20), 48h (£25), or – perhaps the best option if you're visiting London on hols –  £45 for a weekly pass. Sweatbox Soho also regularly hosts free nights for those under 25 on a Monday/Thursday and midweek foam parties on the appropriately-named hump day (Wednesday). 
"London gay saunas don't come much better than Sweatbox Soho. Situated in the gay village of Soho, this queer-run establishment revolutionizes the bathhouse experience: it's a sauna and a gym rolled into one."

Let's face it, when we lie back in that steam room it's not our pores we're really gagging to get opened. There are also 'posh cabins' charged extra for those who want to let loose in luxury and professional masseurs offering private massages. Handily, Sweatbox is also walking (or stumbling) distance from Vault 139, London's busiest and best gay cruising bar, for those who want to continue their fun in a steamier setting. 

Sweatbox Soho, 1-2 Ramillies Street, London W1F 7LN. Nearest Tube: Tottenham Court Road/Oxford Circus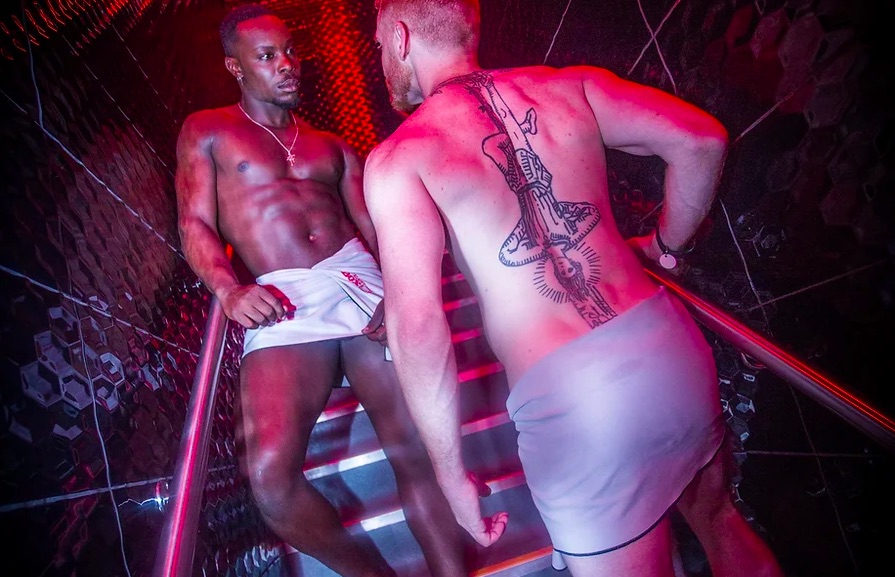 Inside central London's busiest gay sauna Sweatbox
2. The Locker Room
Fresh from a recent and comprehensive refit, South London's Locker Room sauna is one of the capital's best-kept queer secrets. Set over two floors, this gay London sauna has a decent set of facilities including large sauna and steam room, private cabins, lounge and chill-out area.

Hit be the cost of living crisis? The Locker Room could be a good choice for you as it's one of the most reasonably-priced gay saunas in London on out list. At the time of writing, entry is £13 before 13:00 and £16 after. Plus – bonus – free tea and coffee is included in the price. 
The Locker Room. 6-8 Cleaver Street, London SE11 4DP. Nearest Tube: Kennington/Vauxhall
 
3. Pleasuredrome
Pleasuredrome is one of London's oldest gay saunas and just across the road from Waterloo train station. And yes, you guessed it – is under a railway arch, meaning you can time your squirtathon with the roar of a commuter express overhead. Indeed, its location also means you're likely to find a decent amount of city workers releasing some steam before heading home on the commute. Like Sweatbox, Pleasuredrome is open non-stop and never closes – not even on Christmas Day!

The Pleasuredrome sauna is open every day of the year, 24/7 Pleasuredrome/Facebook 

This London gay sauna has a super-sleek and modern design. Facilities include a 400-locker changing room, dark room, three saunas, a Jacuzzi, cinema room, and plenty of 'deluxe pods', which you can rent by hour. Like the majority of European saunas, Pleasuredrome also has a bar.

At the time of writing, admission to Pleasuredrome is £20 or just £12 for those aged 30 and below (proof of age required). The venue is smoke-free and also offers private massages and upright sunbeds. It really is one of the best-designed and cleanest saunas in the capital.

Pleasuredrome. Arch 124 Cornwall Road (corner of Alaska Street), Waterloo, London SE1 8XE. Nearest Tube: Waterloo
4. Covent Garden Health Spa
Tucked away just off Covent Garden in central London, this small but well-appointed sauna was formerly known as The Stables, and now it's called the Covent Garden Health Spa. The main space is a long bar complete with luxurious seating and kind lighting; indeed, it rather resembles one of the more sophisticated gay bars. Run a tab in between taking a dip in the giant Jacuzzi – the biggest one in any gay sauna in London – and retreating to one of the private cabins for some action. 

Covent Garden Health Spa. 29 Endell Street, Covent Garden, London WC2H 9BA. Nearest Tube: Covent Garden/Leicester Square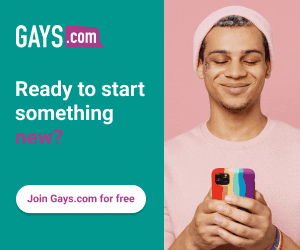 5. Sailors
After a night of wading through the great unwashed beards of east London's hipsters, Sailors offers a much welcome bit of civilization. It has a large TV lounge (which admittedly on a bad night can resemble the reception room of a retirement home), a 20-man Jacuzzi (if you can find 20 men you're happy to swish around with) and two floors of cabins. The White Swan pub – an East End institution known for its fabulous drag acts – is close by, meaning that after-hours can bring an excellent selection of local rough trade.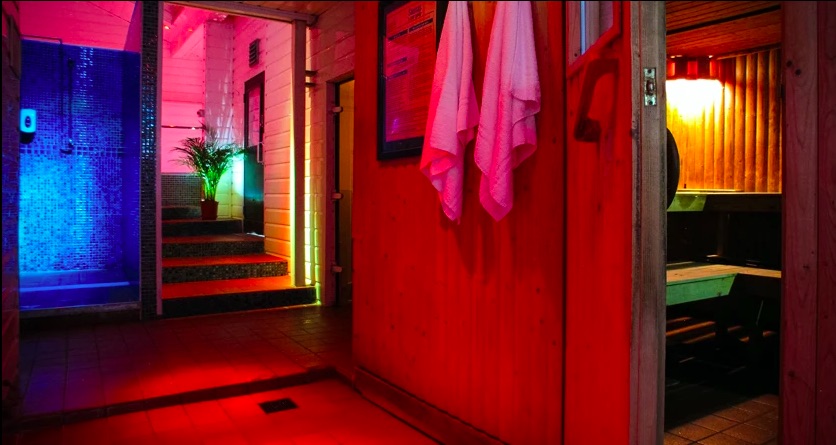 Sailors gay sauna in the heart of London's East End
As well as the usual steam rooms, sauna and spa, this gay London sauna has an ace up its sleeve: a roof garden and outside smoking area, perfect for the spring and summer months. Admission is £20 and Sailors also offers a loyalty program. This bathhouse also hosts regular special events on Tuesdays such as discounts  for NHS workers and £10 entry for under-25. 

Sailors. 570-574 Commercial Road, London E14 7JD. Nearest Tube: Limehouse
6. E15 Club
The East End of London has seen a rapid regeneration in recent years, now extending out to the Stratford area and beyond. The E15 Club – close to the Olympic Stadium in Stratford – has capitalized on this. Due to its location, you can expect a diverse range of clientele in terms of ages and races at this London gay sauna, set over three levels. 

MORE LIKE THIS:
Facilities at the E15 Club include a giant Jacuzzi, dry sauna, steam room, and café – all on the ground floor. Upstairs, the area is reserved for private restrooms/cabins, while down in the the basement you will find the dark room and video lounge. Regular 'Bears Night' on the first Thursday of each month. Loyalty card with nine visits – get your 10th free.
.
"Pleasuredrome is one of London's best and oldest gay saunas, situated just across the road from Waterloo train station. You can time your squirtathon with the roar of a commuter express overhead."

One downside about the E15 Club is that is not open 24-7 – unlike many other London gay bathhouses – so best to check closing hours in advance, but it usually closes 21:00 Monday-Friday, 20:00 Saturday and 21:00 on Sunday. General admission is £16.50 and £14.50 for concessions.



Let off some steam in a London bathhouse
One cool bonus E15 Club offers is Happy Hour slots which allow two hours of entry for just £8.00 – perfect for when you want to relax, get off and then go! This gay sauna is about a 15-min walk from Stratford Tube or Overground station, and just a few minutes stroll from Maryland Overground.

E15 Club. 6 Leytonstone Road, Stratford, London E15 1SE. Nearest Tube: Stratford (or Maryland Overground)
7. Legs 800
Just up the road from the E15 Club in Walthamstow you'll find Legs 800 – but the vibe here is entirely different! That's because Legs 800 is a dual-role gay and bisexual sauna and TV/TS club venue. Legs 800 operates as a mixed gay/bi sauna every day of the week apart from Thursday and Saturday nights when it transforms into the Legs 800 TV/TS and admirers club.

Facilities at the huge, 3,000 sq ft Legs 800 venue include the usual sauna and steam room, lounge, bar area, dark rooms, as well as private restrooms. There is also a pretty cool makeshift dungeon area! The venue is kinda hidden and discreet, but the number 800 is easy to spot, as is the blacked-out shopfront windows. In terms of facilities, do not expect to find luxury at Legs 800, but that's really not why you are coming here. You're coming for that inclusive, open, diverse and community-feeling.

Legs 800. 800 Lea Bridge Road, Walthamstow, London E17 9DN. Nearest Tube: Walthamstow Central
The bottom line: best gay saunas in London
It's fair to say the closure of gay bathhouse chain Chariots was a blow to London's sauna scene in terms of variety and locations, but it hasn't been all bad news – as there are now fewer saunas for the queer community to choose from, it means the remaining ones are actually busier than ever.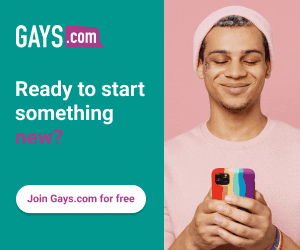 Likewise, it's also meant that newer venues have opened or older bathhouses are having to step up their game in terms of improving facilities to attract punters. Better still, the great thing about London's best gay saunas is that they reflect the diverse community of the UK's capital city. Expect to find all types of gay, bi and MSM – across all races, cultures and tribes. •
What did you think of our review of the best gay saunas in London? Agree or disagree? Share your thoughts with the community below…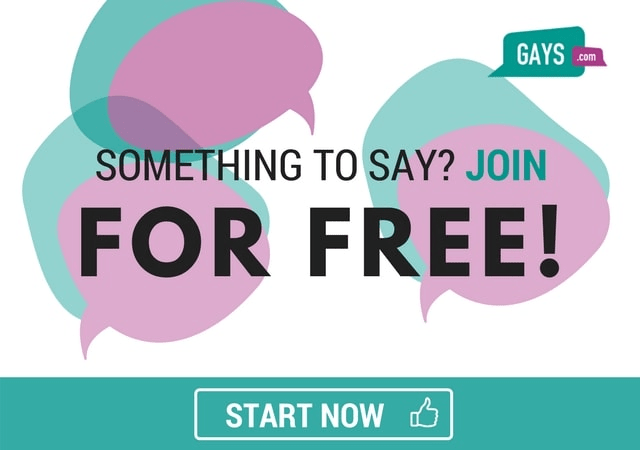 1