The gay scene is a wonderful place – but it's also full of pitfalls. But fear not, here's our guide to navigating the scene – and staying safe and happy - as a newbie.
Beware the explosion
We all come out at different stages in our lives. Everyone's circumstances are different. But one thing remains constant. There's a vibrant, bustling gay scene promising every form of temptation in the nearest big city. And it's just waiting for you, beckoning with wide, impeccably toned arms, draped in the most extravagant of feather boas and a veritable avalanche of rainbow glitter. 

"Come this way," it screams. "Everything will be fabulous." After years of hiding your sexuality, the impulse is often to explode out of the closet with more sparkle and less subtlety than one might encounter on a Shirley Bassey farewell tour. 

But brace yourself! As with entering any unknown, deep hole for the first time, one must be sufficiently greased and prepped. Carry a roadmap for navigating the unsuspecting curves of that inner cavern. Know what you're getting into. 
 
First stop is gay community
You know the adage: lovers come and go, but friends are for keeps. As a newbie on the gay scene, you're going to need support. You need a gay community with nurturing, meaningful friendships. 

Every gay man needs a helping hand to unpack the Louis Vuitton baggage he's been hauling around on his own for oh so long. A gay community gives you this.  Yes, the adventure can come first. That unforgettable voyage of self-discovery. Immerse yourself like the child in the sweet shop. Who doesn't remember the first time they fell into a gay bar on their own and ended up in a compromising situation? 

But once you've grappled around, feeling your way with utter abandonment as you're made air-tight by all and sundry in those dark rooms, it's time to take stock. Seek out friendship groups. Join regular meetups. Tap into your interests – a gay community. Discover like-minded people.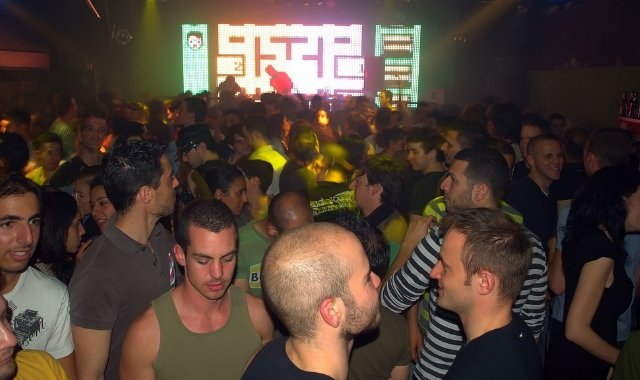 The gay scene, doesn't always mean gay community.
 
Stop looking for a relationship
Ok, rephrase: never stop looking for a relationship – but stop looking for love in all the wrong places. And don't make finding a relationship your raison d'etre. Your focus should be on what will sustain you: a healthy gay community.  You may well meet the man of your dreams on the gay scene. But be warned that the gay scene can also be a barrier for love. 

Are all those impossibly gorgeous men you see in the club every weekend obtainable? Take a good hard look through the throng of bodies glimmering under the strobes on that dance floor. Get a little closer. Read what that sign hanging just above his ass really says: 'drive right on for church' or 'no parking, entrance in constant use'…
 
Perfection is a lie
The gay scene doesn't always mean gay community. The gay scene is commercial. It's about cold, hard cash. It's a market. That doesn't mean it ain't fun – but nor is it always friendly.  Like all markets, it comes with forces. It's manipulative and shrewd. It takes no prisoners. Remember all of this. 

And, above all, remember it peddles the myth of perfection. Perfect abs, perfect pecks, dick like a fire hose, face like a Botticelli angel. Stop beating yourself up. Keep your expectations realistic. And remember that those gleaming bodies in the scene mags are heavily airbrushed.  And all of this means that gay community should be your driver.
Yes, there is such a thing as 'too much'
Fill your boots. Dance until you drop. Do your time as the town pin-cushion. Work assiduously to create your legend. Every self-respecting queen aims to be talked about in hushed tones.  But know when enough is enough. Know when to back away. Beware the drugs 'n booze. There's more than a little Amy Winehouse in most gay men. 

The gay scene is an attitude, not just a place. And like all things, you get out what you put in. But don't put so much of yourself in that you lose who you are. Who wants to be the fifty-something queen, always on his own in the corner, reeking on gin and regret? Just because something is the 'norm' on the gay scene, doesn't mean it has to be the new normal for you. Find your gay community. Stay you. Connect. Stay authentic.

Done your time on the gay scene? Looking for something more meaningful? Connect with a real gay community by joining Gays.com for free.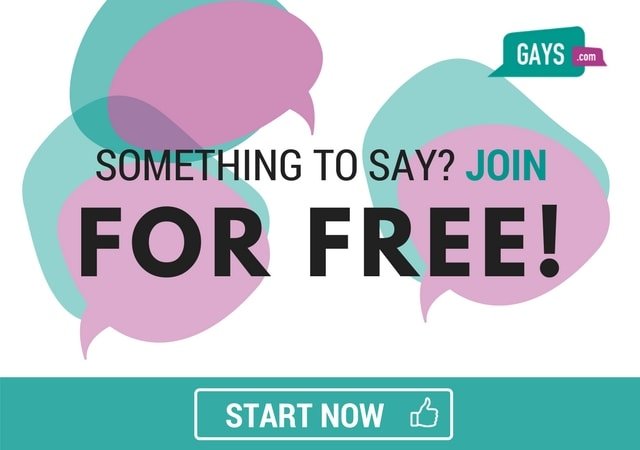 Cover photo:  Shutterstock.com.  Article image: Tel Aviv, Israel gay nightclub Barzilay Venue. David Shankbone (CC BY-SA 3.0)